Creating a Coaching Culture for Managers in Your Organisation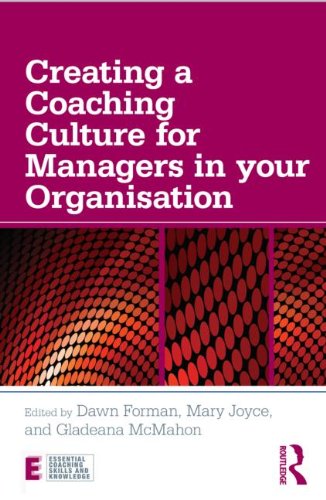 Book Details
Publisher : Routledge
Published : 2013
Cover : Paperback
Pages : 200
Category :
Coaching
Category 2 :
Organisational Psychology
Catalogue No : 34042
ISBN 13 : 9780415690225
ISBN 10 : 0415690226
Also by Gladeana McMahon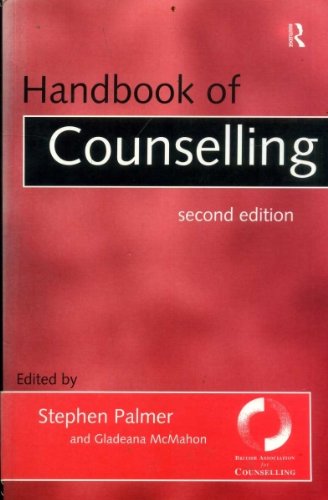 Creating a Coaching Culture for Managers in Your Organisation is for managers, leaders and coaches interested in extending the practice of coaching to achieve broader organisational outcomes. The book offers a practical approach on how to use coaching strategically to create a culture that supports change, builds leadership capacity, and achieves a high degree of alignment between the goals and aspirations of organisations, and their staff. The authors provide rich case study examples of how coaching has been used in a range of organisations to build capacity, leadership learning, and support new ways of working. Taken together, the chapters provide insight into how organisations can develop a culture that promotes engagement, open and dialogic communication, clarity of expectations, and high performance. This valuable text is a timely contribution to current thinking on leadership, management, and organisation development. It will be of interest to managers, leaders, HR professionals and coaching professionals, as well as students interested in coaching techniques, counsellors, and psychotherapists.
About the Editor(s)
Dawn Forman has worked as an independent executive coach and consultant for five years and is a Professor at Curtin University, Australia and a visiting professor at Auckland University of Technology, New Zealand and Chichester University UK.
Mary Joyce is an executive coach, leadership consultant and Director of Leading Minds Consulting. She teaches the psychodynamics of groups and organisational behaviour, and is visiting tutor at Salomons, Canterbury Christ Church University.
Gladeana McMahon is listed by The Independent on Sunday and Sunday Observer as one of the UK's Top Ten Coaches. She combines academic rigour with down-to-earth communication skills and has provided therapy and coaching to politicians, celebrities, senior business people and those in the media. An internationally published author, she has written, edited or contributed to over 20 books on a range of subjects and continues to edit a number of professional journals. Her media work includes having presenting shows such as Ease the Load, Dial a Mum and Sex and Soaps. She has also been the Confidence Coach for BBC1's Get Smarter in a Week, Counsellor for Life's Too Short, a 20 part series for BBC1 and she is currently the Anger Management Coach for Channel 5's Trisha Goddard Show and Life Coach and Stress Coach for the GMTV and Channel 4 Websites.
You may also like