Contemporary Developments in Adult and Young Adult Therapy: The Work of the Tavistock and Portman Clinics: Volume 1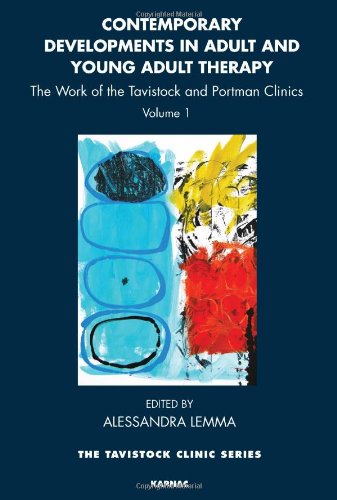 Book Details
Publisher : Routledge
Published : 2012
Cover : Paperback
Pages : 288
Category :
Psychoanalysis
Catalogue No : 31194
ISBN 13 : 9781780490069
ISBN 10 : 1780490062
Also by Alessandra Lemma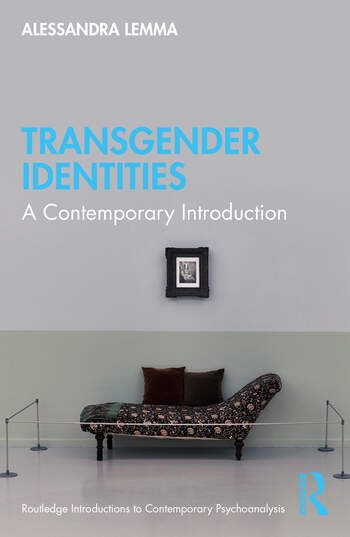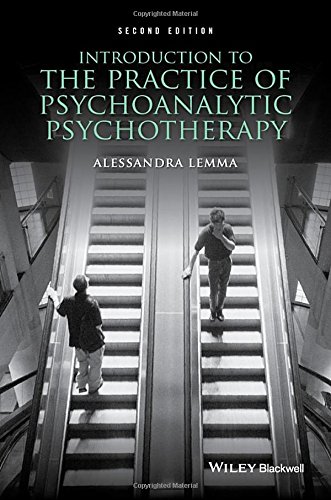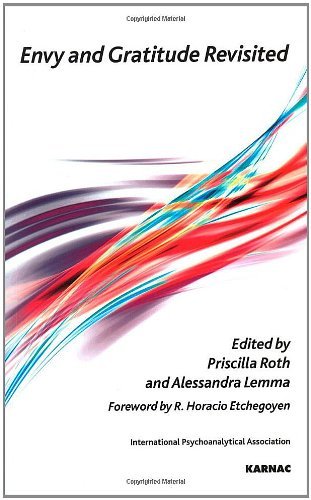 'Nature dictates that as individuals we are conceived, are born, and then at some point later die. The shape of the arc that we follow, involving growth and development with eventual decline, is something that we might all like to influence. It has been argued that the same basic curve, however, is followed by societies, civilisations and indeed organisations. How does an organisation influence its trajectory? How do organisations avoid the pull towards conservatism and protectionism associated with the developmental plateau found at the top of the curve?
…. I think that in this book Professor Alessandra Lemma has given us something of an insight into this process within one organisation, the Tavistock and Portman NHS Foundation Trust.
… The work of the Trust is now broad. Training and education makes up almost half of the activity, while Child and Adolescent mental Health Services over half of the clinical work. Professor Lemma has, in this first volume, broadly focused her attention on our work with Adolescents and Adults … She has clearly selected her authors for their quality and supported them with similar care. All of this is evident in the chapters that comprise this book, and in the description of an organisation struggling to evolve in a manner that links it inextricably to the communities and society within which it is situated as much as to its own history.'
- From the foreword by Dr Matthew Patrick, Chief Executive, Tavistock and Portman NHS Foundation Trust
Reviews and Endorsements
'The Tavistock and Portman Clinics are amongst the world's best-known psychoanalytic institutions. This volume is a tribute to the resilience and adaptability that has enabled them to survive in a culture of cost-cutting and managerialism. The "Tavi", readers will find, perhaps to their surprise, is: integrative (developing a dialogue between systemic and psychoanalytic viewpoints), scientifically minded (pioneering brief evidence-based treatments), inclusive (tackling hard to reach client groups), un-hidebound (prepared to question professional and psychoanalytic hegemonies) - yet holding proudly to its core values of open dialogue, authentic authority, and the unceasing effort to articulate the deepest layers of meaning and desire.'
- Jeremy Holmes, MD, Professor of Psychological Therapies, University of Exeter, UK

'This challenging and ambitious book captures the variety and richness of contemporary clinical developments in the Tavistock and Portman Clinics in relation to work with adults and young adults. It sets these developments in the context of the collective psychoanalytic and systemic principles that are the central underpinning of the Clinics' work, built up over their long and distinguished history. The book sets the scene for the challenges that face the Clinics from the evidence-based practice approach and from competition for resources with forms of practice that are validated by this approach. The book outlines the adaptive and innovative ways in which the Clinics have responded to this competitive situation, for example by the development of an internet-based service for young adults, the application of mentalisation-based therapy for antisocial patients, and the use of dynamic interpersonal therapy as a brief therapy. This book will be an inspiring guide and rallying call for practitioners in the mental health field, who face the same inexorable competition for resources in providing therapy in the NHS and public services.'
- Nick Temple, President Elect, British Psychoanalytic Society (BPAS); Former Chief Executive, Tavistock and Portman NHS Trust; Training Analyst, BPAS, London

CONTENTS:
SERIES EDITOR'S PREFACE
ACKNOWLEDGEMENTS
ABOUT THE EDITOR AND CONTRIBUTORS
FOREWORD

I - As we are now
Introduction - Alessandra Lemma
1 Talk talk: theories and practices for turbulent times - Andrew Cooper
2 A plurality of just answers - Bernadette Wren & Ellie Kavner

II- Psychoanalytic interventions with young adults and adults
Introduction - Alessandra Lemma
3 Time-limited psychodynamic psychotherapy for adolescents and young adults - Stephen Briggs & Louise Lyon
4 The Young People's Consultation Services: a model of engagement - Linda Young & Frank Lowe
5 Complexity in primary care - Brian Rock & Anca Carrington
6 Treatment continuity in discontinuous worlds - Carine Minne
7 Picking up a log from both ends: couple work in the Tavistock tradition - Joanna Rosenthall

III - Innovations in adult mental health care
Introduction - Alessandra Lemma
8 Treating the untreatable: the evolution of a psychoanalytically informed service for antisocial personality disorder - Jessica Yakeley
9 Where Internet was, there ego shall be: community and well-being in the digital world - Richard Graham
10 Dynamic interpersonal therapy (DIT): developing a new intervention for depression - Alessandra Lemma, Mary Target, & Peter Fonagy
About the Editor(s)
Alessandra Lemma is the Unit Director, Psychological Therapies Development Unit, Tavistock and Portman NHS Foundation Trust, and the Clinical Director of the Psychological Interventions Research Centre, University College London. She is a Fellow of the British Psychoanalytical Society. She is Visiting Professor, Psychoanalysis Unit, University College London, and Honorary Professor of Psychological Therapies at Essex University. She is the Regional Editor (London) of the International Journal of Psychoanalysis and General Editor of the New Library of Psychoanalysis book series (Routledge). She has published several books and papers on psychotherapy, psychoanalysis, the body, and trauma. Alessandra Lemma is also a Winner of the Levy-Goldfarb Award for Child Psychoanalysis.
You may also like