Coaching Relationships: The Relational Coaching Field Book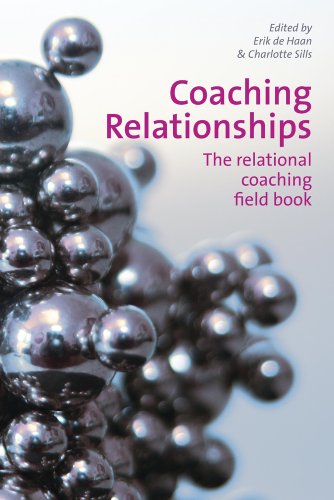 Book Details
Publisher : Libri Publishing
Published : 2012
Cover : Paperback
Pages : 296
Category :
Coaching
Catalogue No : 33922
ISBN 13 : 9781907471285
ISBN 10 : 1907471286
Also by Erik De Haan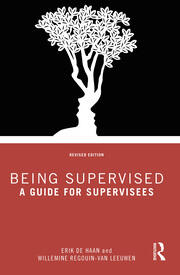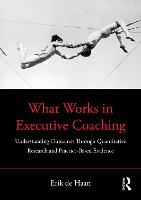 Also by Charlotte Sills
Many books on coaching have focused more on what the coach does than on the client. Coaching Relationships is different. It places relationships at the heart of the coaching activity. This involves a major change of emphasis, from a focus on coach techniques and interventions, goal-setting and action planning, towards an appreciation of and engagement with patterns of relating. This 'relational turn' mirrors similar movements in all fields of psychological work as well as in organisational theory, sociology and the arts. Further, it recognises that today executive coaching relationships in organisations will mirror and reflect the wider executive relationships that exist.
All five parts of the book consider executive coaching practice as it really happens. Starting with an exploration or what relational coaching means in practice, the book goes on to explore what the relational perspective means for such issues as contracting and the supervision that coaches undertake as well as opening our eyes to deeper vulnerabilities within the relationship. Finally, Coaching Relationships presents a new way of doing research into coaching effectiveness, based on the descriptions of robust pieces of research into what works in coaching, carried out in three different countries, the US, Canada and the UK.
Coaching Relationships: The Relational Coaching Field Book is edited by two internationally recognised experts, leaders of the key Executive Coaching programmes at the Ashridge Business School, UK.
About the Editor(s)
Erik de Haan is a Senior Consultant at Ashridge Consulting at Ashridge Management School. He was previously a consultant in the Netherlands and researcher at the University of Utrecht. He has written more than 150 articles and eleven books in different languages, among which are Fearless Consulting, Relational Coaching, Supervision in Action, and Pocketbook Team Coaching. The Dutch edition of his book Learning with Colleagues has been a bestseller in the Netherlands and he has also written a book on the importance of Shakespeare's King Lear for managers.
Charlotte Sills, MA, MSc, teaching and supervising transactional analyst, is a psychotherapist and supervisor in private practice, a senior tutor at Metanoia Institute, and visiting professor at Middlesex University. She has published widely in the field of counselling and psychotherapy including, with Helena Hargaden, Transactional Analysis: A Relational Perspective, and An Introduction to Transactional Analysis with Phil Lapworth.
You may also like