Coach and Couch: The Psychology of Making Better Leaders: Second Edition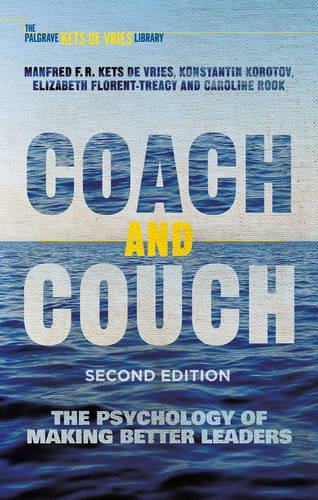 Book Details
Publisher : Palgrave Macmillan
Published : 2015
Cover : Hardback
Pages : 304
Category :
Coaching
Category 2 :
Organisational Psychology
Catalogue No : 38166
ISBN 13 : 9781137561596
ISBN 10 : 1137561599
Also by Manfred F.R. Kets de Vries
Also by Konstantin Korotov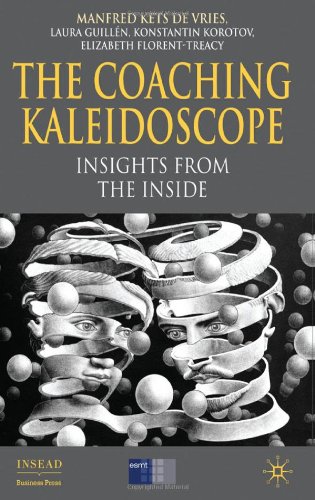 The INSEAD Global Leadership Centre (IGLC) was founded, and is directed by Professor Kets de Vries. IGLC has helped thousands of executives to increase their effectiveness in dealing with colleagues and clients, and to refocus their own professional and personal aspirations. This book is a volume of essays on topics relevant to leadership development. Drawing upon substantial research, this book presents the essential leadership models and equips practitioners with tools for developing executive coaches and working with business leaders. This second edition includes new chapters on Executive Stress Coaching and Coaching Across the Gender Divide.
About the Editor(s)
Manfred Kets De Vries is a clinical professor of leadership development and a consultant on organizational design/transformation and strategic human resource management to leading worldwide companies. He holds the Raoul de Vitry d'Avaucourt Chair of Leadership Development at Instead, Fontainebleau, France. He has also held professorships at McGill University, the École des Hautes Études Commerciales, Montreal, and the Harvard Business School, and he has lectured at management institutions around the world. He is the author, co-author, or editor of over 20 books. The Financial Times, Le Capital, Wirtschaftswoche, and The Economist have judged Manfred Kets de Vries one of Europe's leading management thinkers.
More titles by Manfred F.R. Kets de Vries
Konstantin Korotov is an Assistant Professor at ESMT and also an Executive Coach and a Research Fellow with the INSEAD Global Leadership Center in Fontainebleau, France. In addition to his academic work, he has over 10 years of practical Leadership Development experience in the US, Russia, UK, France, Portugal, Kazakhstan, Ukraine, Czech Republic, Italy, Germany and Latvia. He has designed and delivered executive programmes for Ernst& Young, Pepsi, Coca-Cola, Shell, ABN-Amro, Japan Tobacco International, Mars, Mittal Steel, Philip Morris, Frontstep CIS, British American Tobacco, Western NIS Enterprise Fund, Russian Presidential Programme for Management Cadre Development, Uralsib, Pernod-Ricard, and US Government's Edmund S. Muskie Program, as well as taught MBA-level, executive, and undergraduate courses at Stockholm School of Economics, INSEAD, and American Institute of Business and Economics (Moscow).
More titles by Konstantin Korotov
Elizabeth Florent-Treacy is Research Project Manager at INSEAD, Fontainebleau, France, and Singapore. She has conducted research in the following areas: global leadership; global organizations; corporate culture in European and global organizations; American, French and Russian business practices; family business issues (governance, succession, strategy); entrepreneurial leadership; cross-cultural management; women and global leadership; cultural aspects of mergers and acquisitions; transformational leadership; expatriate executives and families; and the psychodynamics of leadership. She has written 18 case studies, five of which won top case writing awards (ECCH and EFMD). She has also taught seminars on case writing. She has co-authored or authored 14 articles and book chapters, and co-authored two books, on leadership and family business topics.
You may also like