Beyond the Binary: Essays on Gender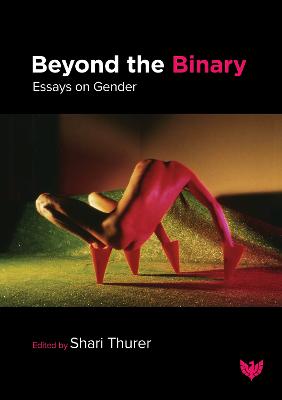 Book Details
Publisher : Karnac Books
Published : January 2023
Cover : Paperback
Pages : 120
Category :
Psychoanalysis
Catalogue No : 96689
ISBN 13 : 9781912691876
ISBN 10 : 9781912691
The increase in the number of non-binary children and adults in our society raises important treatment questions as well as much controversy. It seems essential that analysts and candidates grapple with the challenges this change in society presents. As we struggle in our psychoanalytic societies to diversify our membership and broaden our understanding of difference, this collection offers an opportunity for further discussion and study of one of the most important issues of our time.
The opening essay by editor Shari Thurer provides a clear overview of recent cultural changes and the evolution of thinking about gender identification by the American Psychoanalytic Association. Next is an autobiographical essay by long-term non-binary individual Robin Haas plus a clinical reflection on Haas' contribution by Rita Teusch. A recent account of an individual becoming non-binary from Francesca Spence is followed by the reactions of their parents, L. Harry Spence and Robin Ely. After that are psychoanalytic thoughts about the body and gender by Malkah Notman and reflections on gender from Dan Jacobs. The book ends with an extensive bibliography on the subjects of transsexuality and non-binary gender by Oren Gozlan.
Beyond the Binary: Essays on Gender introduces readers to current ideas about gender fluidity and choice, as well as giving voice to those who are non-binary. This is a must-read for all practising clinicians that will help broaden their perspective on this growing issue.
Reviews and Endorsements
'Gender is always arriving, and psychoanalysts seem always to be chasing its coattails. Most often this chase has been an effort to corral gender: to capture, categorize, and conclude. Beyond the Binary – a collection of essays written as history, memoir, guide, critique, bibliography – works to move past the capture of categories. This monograph is possessed of a beguiling intimacy that engages the reader to rethink gender, gendered embodiment, and the analytic enterprise in listening to gender, its vicissitudes, and discontents.'
Ken Corbett, Clinical Assistant Professor, New York University Postdoctoral Program in Psychoanalysis and Psychotherapy

'Beyond the Binary is a deeply personal and beautiful collection of reflections about contemporary understandings of gender in the psychoanalytic community. Eloquently written and accessible to all who are curious, it impresses through its inclusivity and compelling engagement between the reader and its authors.'
Dr Daniel Anderson, psychiatrist and group analyst, author of 'The Body of the Group: Sexuality and Gender in Group Analysis'

'Psychoanalysis originated within a nineteenth-century, binary view conflating sexuality with gender. In this matrix, Freud hypothesized a biological, drive-driven, cross-cultural universal theory of mind. Times have changed. Today's nontraditional gender presentations instead rely on individual subjectivities that call into question universalizing, cisnormative beliefs. These new clinical presentations also challenge psychoanalysts to move beyond procrustean developmental theories, theories that all too frequently lead to countertransferential impositions of therapists' subjectivity onto patients.
Jack Drescher, MD, Clinical Professor of Psychiatry, Columbia University, Adjunct Professor, New York University, Training and Supervising Analyst, William Alanson White Institute

Table of Contents

Introduction
Rita Teusch

1. Psychoanalysis Meets They
Shari Thurer

2. Being Non-Binary
Robin Haas

3. A Clinical Reflection on "Being Non-Binary"
Rita Teusch

4. Non-Binary Thinkpiece
Francesca Spence

5. Thoughts by the Parents of a Non-binary Individual
Harry Spence and Robin Ely

6. Some Recent Thoughts on Gender
Malkah Notman

7. Reflections on Sexuality and Gender
Dan Jacobs

8. Transsexuality Bibliography
Oren Gozlan

Index
About the Editor(s)
Shari Thurer ScD is a Boston Psychoanalytic Society and Institute Psychotherapist and Library Committee Member, a former Adjunct Associate Professor at Boston University, a psychologist in Boston, and the author of many noted publications, including Myths of Motherhood: How Culture Reinvents the Good Mother (Houghton Mifflin Harcourt, 1994) and The End of Gender: A Psychological Autopsy (Routledge, 2005).
You may also like