Beyond Empathy: A Therapy of Contact-in Relationships: Hardcover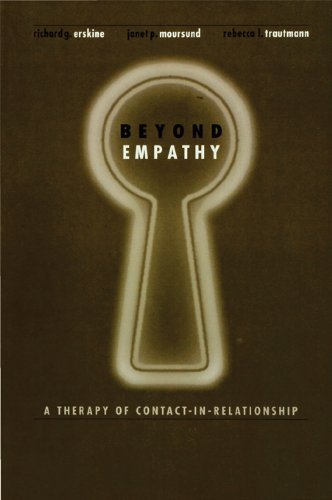 Book Details
Publisher : Routledge
Published : 1999
Cover : Hardback
Category :
Individual Psychotherapy
Catalogue No : 9653
ISBN 13 : 9780876309636
ISBN 10 : 0876309635
Also by Richard G. Erskine
Also by Janet P. Moursund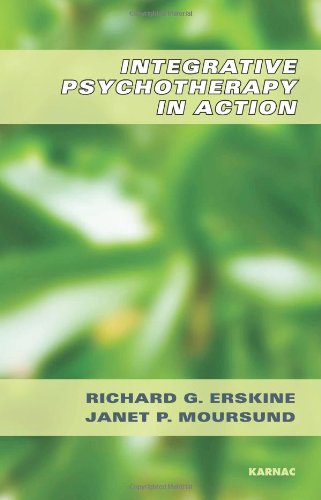 The authors of this book focus on the importance of relationship in psychotherapy. Relationships between people form the basis of our daily lives. It offers therapists a methodology for assisting people in rediscovering their ability to maintain relationships and better psychological health. 380 pages.
About the Author(s)
Richard G. Erskine, Ph.D., is a clinical psychologist and licensed psychoanalyst. He is the Training Director of the Institute for Integrative Psychotherapy in New York City and conducts seminars, workshops and training programs in the United States and internationally. He is also a certified clinical transactional analyst and a licensed psychoanalyst who has specialized in psychoanalytic self-psychology and object-relations theory. Richard has developed Integrative Psychotherapy, a theory and set of methods that emphasizes affective, cognitive, behavioral and physiological integration. His books include Beyond Empathy: A Therapy of Contact-in-Relationship (with Jan Moursund and Rebecca Trautmann), Integrative Psychotherapy: The Art and Science of Relationship (with Jan Moursund), and Integrative Psychotherapy in Action.
More titles by Richard G. Erskine
Janet P. Moursund PhD, is Associate Professor Emerita at the University of Oregon, where she served as Director of the DeBusk Counseling Center and as Acting Chair of the Counseling Psychology Program. She has published seven books in the fields of psychology and psychotherapy. Now retired, she enjoys teaching computer skills to seniors and auditing classes at the University of Oregon.
You may also like