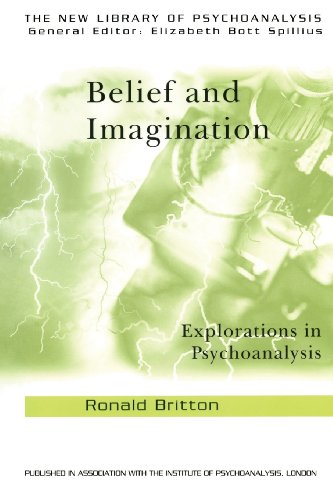 Book Details
Publisher : Routledge
Published : January 1998
Cover : Paperback
Pages : 240
Category :
Psychoanalysis
Catalogue No : 6360
ISBN 13 : 9780415194389
ISBN 10 : 0415194385
Also by Ronald Britton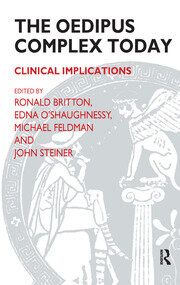 This volume collates Ronald Britton's writing on these subjects over the last fifteen years, exploring the concepts from a Kleinian perspective. Topics include how the notions of objectivity and subjectivity are interrelated and have their origins in the Oedipal triangle.
Reviews and Endorsements
Belief and Imagination is a pleasure to read and a reward to study. It confirms the author's status as one of the foremost contributors to modern psychoanalytic theory and practice. It is a clear and insightful book rich in clinical, theoretical, and applied psychoanalytic wisdom, and should be a valuable addition to the library of any psychoanalyst.
Howard Levine, Journal of the American Psychoanalytic Association

[this book] is in my view both traditional and revolutionary... In the tradition of the post Kleinians, Ronald Britton in Belief and Imagination breaks new ground.'
Marilyn Lawrence, Psychoanalytic Psychotherapy

Many book reviews end with a recommendation to read or to buy the book. In this case a recommendation is not enough. This book is essential reading for anyone wanting to keep psychoanalytic thought alive and well.
Dr Anton Obholzer
Table of Contents

Acknowledgements
Introduction

1. Belief and Psychic Reality
2. Naming and Containing
3. Oedipus in the Depressive Position
4. Subjectivity, Objectivity and Triangular Space
4. The Suspension of Belief and the 'As-if' Syndrome
5. Before and After the Depressive Position
6. Complacency in Analysis and Everyday Life
7. The Analust's Intuition: Selected Fact or Overvalued Idea? Daydream, Phantasy and Fiction
7. The Other Room and Poetic Space. Wordsworth: The Loss of Presence and the Presence of Loss
8. Existential Anxiety: Rilke's Duino Elegies
9. Milton's Destructive Narcissist or Blake's True Self? William Blake and Epistemic Narcissism
10. Publication Anxiety

References
Index
About the Author(s)
Ronald Britton is a well-known international psychoanalytic writer who has lectured widely in Europe and North and South America. He is a former President of the British Psychoanalytical Society and a Vice-President of the International Psychoanalytical Association (IPA). He has a predominantly clinical approach but also a special interest in the relationship of psychoanalysis to literature, philosophy and theology. He was given the IPA Award for Outstanding Scientific Achievement in 2013 and the Sigourney Award for Outstanding Psychoanalytic Contributions in 2014.
You may also like