Between Mind and Brain: Models of the Mind and Models in the Mind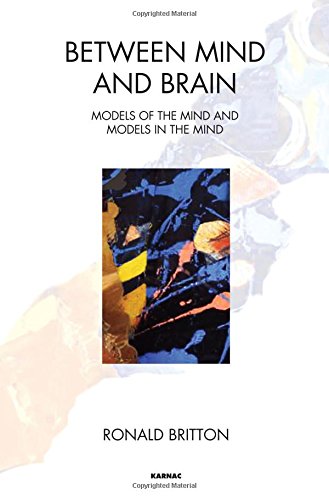 Book Details
Publisher : Routledge
Published : July 2015
Cover : Paperback
Pages : 162
Category :
Psychoanalysis
Catalogue No : 36799
ISBN 13 : 9781782202608
ISBN 10 : 1782202609
Also by Ronald Britton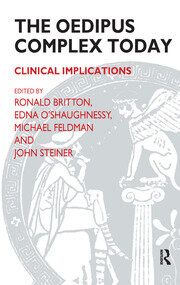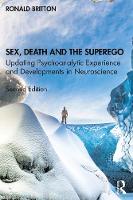 This book begins with an exploration of the relationship between mind and brain. It then examines various psychoanalytic models of the mind and moves to the task of the analyst to discover the unconscious models that shape his or her patients' picture of him/herself and others.
The familiar models are mainly drawn from psychoanalytic practice but are supplemented from myths, religion, and literature. Developments in adjacent scientific fields such as quantum biology and new ideas about evolution are discussed that suggest cellular genetic modification can take place as a consequence of interaction with the outside world. This gives hope perhaps to the idea that not only the mind can learn from experience but also the brain.
Reviews and Endorsements
'Learned, lucid and original, Britton sets out a modern account of psychoanalysis amidst the major intellectual and scientific currents of the twenty-first century. Post-Darwin, post-Newtonian mechanics and in the light of neuroscience, we must find new conceptions both of the mind and of the behaviour of Homo sapiens. Britton's work impresses and enlightens because, as one of our generation's truly outstanding clinicians, he never departs from the discipline of psychoanalytic investigation. Britton's discussion of natural, unnatural and supernatural belief in human affairs, and the inevitability of the deepest levels of phantasy that exist at the core of language, thought, and world view, offers profound insight both to specialist and non-specialist alike.'
–– David Taylor, Training and Supervising Psychoanalyst at Institute of Psychoanalysis, Clinical Director, Tavistock Adult Depression Study; and Visiting Professor at UCL Psychoanalysis Department

'Britton is the most sophisticated and eloquent British psychoanalyst writing today. This book builds a unique conceptual bridge between the psychoanalytic concept of mind and the mind as conceptualised in science. His writing reaches deep, with exquisite coverage of the philosophical and literary underpinning of psychoanalytic thinking. It thrusts courageously forward, advancing a fresh conceptualization of the psychoanalytic mind informed by Bion but integrative of many important traditions. It should be compulsory reading for all those interested in the progress of psychoanalytic theorisation.'
–– Peter Fonagy, Freud Memorial Professor of Psychoanalysis and Head of the Research Department of Clinical, Educational and Health Psychology, UCL; Chief Executive, Anna Freud Centre

'Always rooted in careful and minute observation of the clinical situation, this beautifully intelligent book moves seamlessly between couch and philosophy, literature and neuroscience, to reveal what is at the heart of our mental life – unconscious sense-making and embodied mental models. They empower us and they trouble us. They are at the heart of our creativity and the heart of our impasses. It is a quite exceptional and wide-ranging book in which difficult ideas are made easy to follow.'
–– David Tuckett, Director of the Centre for the Study of Decision-Making Uncertainty at UCL, Fellow of the British Psychoanalytic Society
About the Author(s)
Ronald Britton is a well-known international psychoanalytic writer who has lectured widely in Europe and North and South America. He is a former President of the British Psychoanalytical Society and a Vice-President of the International Psychoanalytical Association (IPA). He has a predominantly clinical approach but also a special interest in the relationship of psychoanalysis to literature, philosophy and theology. He was given the IPA Award for Outstanding Scientific Achievement in 2013 and the Sigourney Award for Outstanding Psychoanalytic Contributions in 2014.
You may also like