Autism, The Way Forward: A Self-Help Guide to Teaching Children on the Autistic Spectrum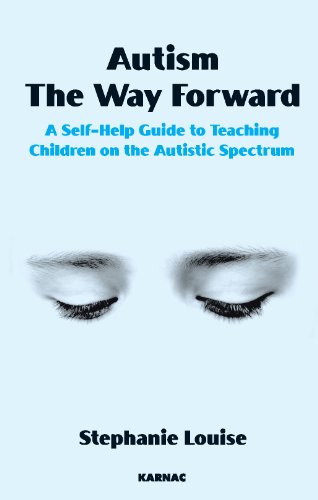 Book Details
Publisher : Routledge
Published : 2008
Cover : Paperback
Pages : 148
Category :
Autism and Aspergers
Catalogue No : 26207
ISBN 13 : 9781855755987
ISBN 10 : 185575598X
Our Customers Average Rating
Read all reviews (6)





Specifically written for all those families who are unable to receive funding for their child's programme, and is an invaluable tool for new tutors coming into the field. The book is a step-by-step guide to setting up and running a home programme, which applies full communication in order to meet the needs of the child more fully. It guides the reader through the various stages, showing them what to include in their programme, when, why and how. Included in the book is a section on what to do when things go wrong on your programme. It also shows how the methodologies of behaviourism and psychotherapy are combined to give a synergetic effect, with all other methods supporting these by applying calming and performance-enhancing strategies.
Reviews and Endorsements
'This book is clear, user-friendly and practical which is all what many people want'
- Anna Van Der Post, As Teens
About the Author(s)
Stephanie Louise is a communication specialist with a two-year undergraduate training in psychology. She has also trained at post-graduate level in psychological assessment and, as an undergraduate, with the English National Opera in music, art and dance therapy. In addition to her study of the ""full communication"" and Lovaas methods at Brunel University, she has developed an expertise in Applied Behaviour Analysis (ABA), Verbal Behaviour (VB) and child counselling.
Customer Reviews
Our customers have given this title an average rating of 5 out of 5 from 6 review(s), add your own review for this title.
Deepah on 23/09/2013 10:45:08





(5 out of 5)
This book has changed my son's life. I wish to read more forthcoming books from the author. This is the book to recovery.
Deepah on 23/09/2013 10:41:49





(5 out of 5)
The method changed my son's life. It opened the world to him. This is the book which has led him to recovery. I wish to have more forthcoming books from the author as I believe she is a bank of knowledge.
R E L Thorpe on 30/10/2008





(5 out of 5)
This book has quite simply given my family our child back. Many, many thanks to the author.
Marco on 18/08/2008





(5 out of 5)
An indispensible tool for those who need it.
Angus on 19/07/2008





(5 out of 5)
An invaluable tool for all endeavouring to teach these children.
James on 26/03/2008





(5 out of 5)
An absolute necessity! (By someone who was a foot soldier.)
You may also like