Attachment Across the Lifecourse: A Brief Introduction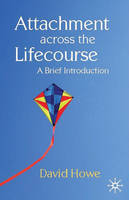 Book Details
Publisher : Palgrave
Published : January 2011
Cover : Paperback
Pages : 280
Category :
Attachment Theory
Catalogue No : 32236
ISBN 13 : 9780230293595
ISBN 10 : 023029359X
Also by David Howe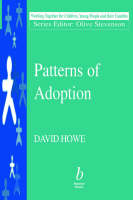 How do past relationships shape who we are today? Attachment theory offers a powerful model for explaining how our earliest relationships affect not only our development as children, but also our feelings and behaviour as adults.
This succinct and highly readable book offers the perfect introduction to a fascinating and fast-growing field. It explains the key concepts in attachment theory and describes how the main attachment types play out both in childhood and later life. It identifies some of the intriguing questions being explored by research, such as:
What part do individuals' attachment histories play in adult relationships?
What scope is there for attachment styles established in infancy to change later in life?
Students and professionals alike from across the fields of psychology, counselling, health and social work will find this an illuminating and thought-provoking guide to the rich complexity of human behaviour.
Reviews and Endorsements
'The book is brief but very rich. You very rarely see a child with particular attachment characteristics growing up. Not so here: the child grows up both across and within chapters. Quite honestly, I cannot remember coming across such a sharp integration of the adult social psychology and the developmental psychology perspectives.'
- Professor Peter Fonagy, Freud Memorial Professor of Psychoanalysis, University College London

Contents:
Attachment Behaviour
Affect Regulation
The Internal Working Model
Patterns of Attachment
Attachment in Adulthood
Secure Attachments in Childhood
Secure Attachments in Adulthood
Avoidant Attachments in Childhood
Avoidant and Dismissing Attachments in Adulthood
Ambivalent Attachments in Childhood
Anxious and Preoccupied Attachments in Adulthood
Disorganised and Controlling Attachments in Childhood
Fearful Avoidant Attachments and Unresolved States of Mind in Adulthood
Nature and Nurture
Stability, Change and Adaptation
Epilogue
About the Author(s)
David Howe is Professor of Social Work at the University of East Anglia, Norwich, UK. He was founding editor of the Blackwell Science Journal, Child and Family Social Work (1996-2001) and is author of many books, including: Attachment Theory for Social Work Practice; Attachment Theory, Child Maltreatment and Family Support; Child Abuse and Neglect: Attachment, Development and Intervention; and The Emotionally Intelligent Social Worker.
You may also like