Anna Freud: A Biography: Second Edition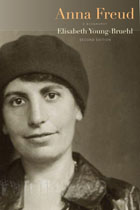 Also by Elisabeth Young-Bruehl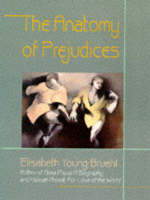 The second edition of Elisabeth Young-Bruehl's definitive biography of pioneering child analyst Anna Freud includes a major retrospective introduction by the author, an updated bibliography, and new material on Anna Freud and Dorothy Burlingham at Hampstead.
Reviews and Endorsements
'Young-Bruehl's description of one of the most complex but brilliant lights in psychoanalytic history has stood as a beacon to students of psychoanalytic history. It is the best most carefully crafted biography of any psychoanalyst and it illuminates the entire tradition with a clarity that only the exploration of the life of the daughter of the founder of the movement could possibly provide. It is a beautifully written insightful and remarkably edifying piece of work. The best has just got better.'
- Peter Fonagy, Freud Memorial Professor of Psychoanalysis, University College London

Praise for the First Edition:
'A gem of biographical writing...
- Ron Grossman, "Chicago Tribune"
'Lucid, erudite, briskly authoritative, Elisabeth Young-Bruehl...has given us the insight into character that makes biography an art.'
- James Atlas
About the Author(s)
Elisabeth Young-Bruehl (1946–2011) was a faculty member at the Columbia Center for Psychoanalytic Training and Research and a practising psychoanalyst in Manhattan. She was a member of the Toronto Psychoanalytic Society and the author of biographies of Hannah Arendt and Anna Freud plus many other books.
You may also like