Encounters with John Bowlby: Tales of Attachment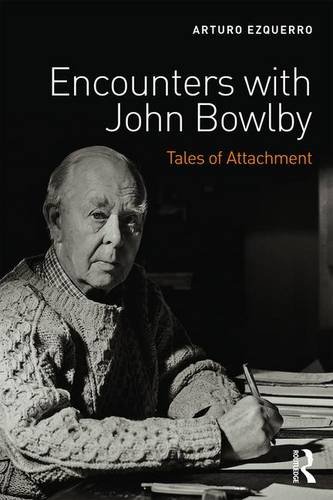 Book Details
Publisher : Routledge
Published : 2016
Cover : Paperback
Pages : 262
Category :
Attachment Theory
Catalogue No : 39582
ISBN 13 : 9781138667648
ISBN 10 : 1138667641
Encounters with John Bowlby: Tales of Attachment is an insightful, heartfelt and faithful homage to John Bowlby (1907-1990), the 'father' of attachment theory. The book unfolds as a touching and absorbing biographical journey into his life and work, where Bowlby is portrayed vividly through his individual, family and group attachment history, as well as his personal and professional development.
This is a thoroughly researched and unique volume: a creative hybrid of scholarly erudition and passionately-delivered real life experiences covering the entire field of attachment. The work is co-constructed from the privileged position of sitting at the feet of the founder of the theory, drawing on his lifelong research and knowledge. The reader can learn from and identify with stirring, true stories that illustrate the struggle to become attached, to survive, and to grow.
Encounters with John Bowlby will appeal to anyone who is interested in personal development and relationships. It will be of special interest to mental health professionals, psychotherapists, psychologists, psychiatrists, psychiatric nurses, social workers, psychoanalysts and group analysts, as well as other healthcare professionals, such as general practitioners and paediatricians. The text will also be useful to students undertaking doctoral courses or attending other courses related to attachment and John Bowlby.
About the Author(s)
Dr Arturo Ezquerro, a consultant psychiatrist, psychoanalytic psychotherapist and group analyst, is senior lecturer, assessor and trainer at the Institute of Group Analysis, and former Head of NHS Medical Psychotherapy Services in Brent, London. He was supervised by John Bowlby at the Tavistock Clinic (1984-1990) and has published over 60 articles and book chapters in five languages.
You may also like