Animal Killer: Transmission of War Trauma From One Generation to the Next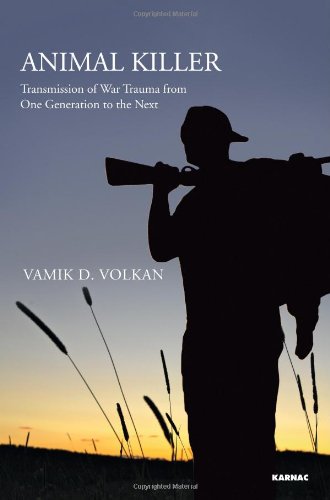 Book Details
Publisher : Routledge
Published : December 2013
Cover : Paperback
Pages : 118
Category :
Psychoanalysis
Category 2 :
Trauma and Violence
Catalogue No : 34739
ISBN 13 : 9781782200734
ISBN 10 : 1782200738
Also by Vamik D. Volkan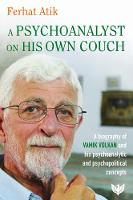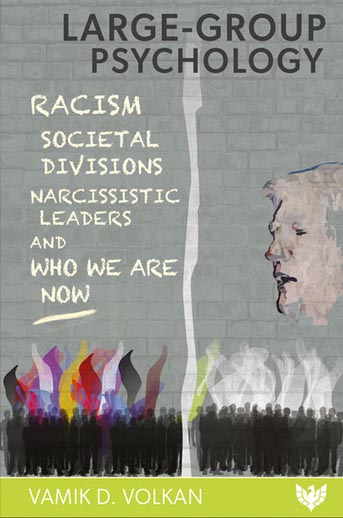 A psychoanalytic process from its beginning to its termination is described to illustrate crucial technical issues in the treatment of individuals with narcissistic personality organization and the countertransference manifestations such patients stimulate in the analyst. The subject of this book exhibited cruelty to confirm and stabilize his grandiosity. His internal world was a "reservoir" of the deposited image of his father figure, an individual most severely traumatized during World War II. The patient was given the task to be a mass-"killer" of animals instead of being a hunted one.
This book most clearly illustrates how the transgenerational transmission of trauma takes place and how the impact of war continues in future generations. The book also provides an understanding of a special kind of psychological motivation that directs a person to use weapons for mass killing. In this era of pluralism in psychoanalysis, providing the story of a psychoanalytic case in its duration opens ways for comparison and discussion of technique and can be used as a teaching tool.
Reviews and Endorsements
'Is there a link between the wanton slaying of animals and mass murder? Vamık Volkan explores this intriguing and very timely question in a unique psychoanalytic study. From his vantage point as the supervisor on this case, the patient's hard exterior and inner turmoil come alive in startlingly clear detail. From the still elusive phenomenon of intergenerational transmission of trauma to the challenges of working with severe narcissistic psychopathology, the reader becomes witness to the profound changes that can only occur within a psychoanalytic process. Volkan's almost telepathic attunement and clinical wisdom offer something for therapists and social scientists at all levels. This book is a rare treat and will take its place among the best clinical monographs in our field.'
— Ira Brenner, MD, Training and Supervising Analyst, Psychoanalytic Center of Philadelphia; Clinical Professor of Psychiatry, Jefferson Medical College, Philadelphia; author of Injured Men

'In this book, Vamık Volkan offers the reader a brilliant insight into the human soul – its frailties, its power, and its historical integrity – as seen through the disparate lenses of war and clinical psychoanalysis. He demonstrates in simple, lucid, compelling prose how wartime exposure to violence wreaks havoc with a person's sense of self and of order in the world. He shows how the transgenerational effects of torture, isolation, terror, and loss of moral grounding can come forward and may be resolved through psychoanalysis. From a clinical point of view, the book is a master lesson in both doing and supervising psychoanalysis. The difficult work of treating a person with malignant narcissism is rendered understandable and deeply interesting. The basic principles and also the poignancy of supervising such an endeavour are gifts to the supervisor. In the context of recent acts of terror in places such as Newtown, Boston, and Mogadishu, the experience of societal horror is portrayed in a way that will make this book accessible and helpful to the concerned bystander as well as every mental health professional.'
— Harriet L. Wolfe, MD, Chair, San Francisco Center for Psychoanalysis Board of Trustees; Associate Clinical Professor of Psychiatry, University of California, San Francisco; co-author of My Book about the Attack on America: A Guided Activity Workbook for Children, Families and Teachers

'Dr Vamık Volkan's book takes on special meaning in the wake of the horrible murder of innocents in Newtown, Connecticut, on December 14, 2012. Volkan describes his supervision of the difficult but effective psychoanalysis of Peter, a mass-murderer of animals and civilians during war, who provides a glimpse into the complex causality involved with a man consumed by the urge to kill. Peter's successful treatment also makes vivid the important concept of transgenerational transmission of trauma. This book will stir important conversations among psychotherapists and all those concerned with the prevention of lethal violence.'
— Peter A. Olsson, MD, Clinical Professor of Psychiatry, Baylor College of Medicine, Houston, Texas; author of A Boyish God
About the Author(s)
Vamik D. Volkan is an Emeritus Professor of Psychiatry at the University of Virginia, an Emeritus Training and Supervising Analyst at the Washington Psychoanalytic Institute, and the Senior Erik Erikson Scholar at the Austen Riggs Center in Stockbridge, Massachusetts. He is the president of the International Dialogue Initiative and a former president of the International Society of Political Psychology, the Virginia Psychoanalytic Society, and the American College of Psychoanalysts. He received the Sigmund Freud Award given by the city of Vienna in collaboration with the World Council of Psychotherapy, and in 2015 received the Sigourney Award, honouring achievements for the advancement of psychoanalysis.
You may also like