Against and For CBT: Towards a Constructive Dialogue?

Book Details
Publisher : PCCS Books
Published : January 2008
Cover : Paperback
Pages : 314
Category :
Cognitive-Behavioural Therapies
Catalogue No : 28261
ISBN 13 : 9781906254100
ISBN 10 : 1906254109
Also by Richard House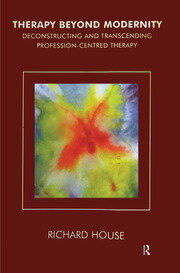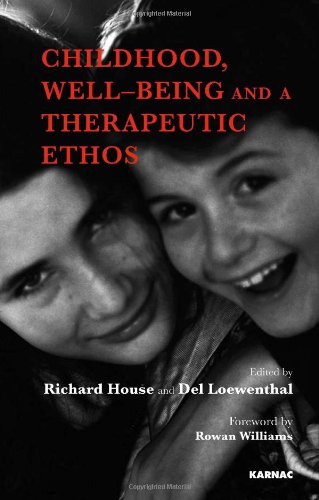 Also by Del Loewenthal
This book offers both a wide range of critical perspectives on cognitive behaviour therapy (CBT) from around the world, and substantial responses to them. It represents the first attempt to engage in print with the controversies and complexities that have exercised - sometimes painfully - the therapy and counselling world, since CBT has risen to such cultural prominence as Western governments take a serious interest in the psychological therapies as instruments of public policy-making. "Against and For CBT" will be essential reading for psychotherapists, psychoanalysts and counsellors of each and every approach who are concerned with understanding the phenomenon that is CBT and its discontents. It will be core reading both on Increasing Access to Psychological Therapies (IAPT)/CBT and contrasting modality training courses that wish to encourage critical engagement with the meaning and cultural context of the therapeutic endeavour.
Reviews and Endorsements
'This welcome new collection . provides us with many cogent and convincing arguments for, at the very least, questioning the epistemological underpinnings and the methodological validity of the 'evidence-based' ideology in which CBT and its supporters have become accustomed to basking. . [T]his splendid new book . promises to open up a crucial and long-overdue dialogue, and introduce the associated 'battle for the soul' of therapy work itself.'
- Prof. Andrew Samuels

'[CBT] is constantly developing, acquiring and integrating new ideas, many underpinned by research, and adapting to the requirements of the day. Unlike some approaches, it is not moribund, nor held back by dogma. Its commonsense, pragmatic approach will continue to have wide appeal, regardless of how it is viewed within the counselling and psychotherapy professions.'
- Prof. Stephen Palmer

CONTENTS
1. Introduction: An exploration of the criticisms of CBT Richard House & Del Loewenthal
CBT PERSPECTIVES & RESPONSES
2. What is CBT Really, and How Can We Enhance the Impact of Effective Psychotherapies such as CBT? Warren Mansell
3. The Case for CBT: A practical perspective from the NHS front line Isabel Clarke
4. A Response to the Chapters in Against and For CBT Adrian Hemmings
PARADIGMATIC PERSPECTIVES
5. Behaviour Therapy and the Ideology of Modernity Robert L. Woolfolk & Frank L.C. Richardson
6. CBT in Historico-Cultural Perspective David Brazier
7. Cognitive Behaviour Therapy and Evidence-Based Practice: Past, present, and future John Lees
8. Cognitive Therapy, Cartesianism, and the Moral Order Patrick Bracken & Philip Thomas
CLINICAL PERSPECTIVES
9. Psychoanalysis and Cognitive Behaviour Therapy: Rival paradigms or common ground? Jane Milton
10. Person-Centred Therapy, a Cognitive Behaviour Therapy Keith Tudor
11. Cognitive Behaviour Therapy: From rationalism to constructivism? David A. Winter
12. Post-Existentialism as a Reaction to CBT? Del Loewenthal
13. Dialogic Cognitive Therapy? Tom Strong, Mishka Lysack & Olga Sutherland
EPISTEMOLOGICAL AND RESEARCH PERSPECTIVES
14. Thinking Thoughtfully about Cognitive Behaviour Therapy John D. Kaye
15. CBT and Empirically Validated Therapies: Infiltrating codes of ethics Christy Bryceland & Henderikus J. Stam
16. Empirically Supported/Validated Treatments as Modernist Ideology, I Arthur C. Bohart & Richard House
17. Empirically Supported/Validated Treatments as Modernist Ideology, II Richard House & Arthur C. Bohart
18. Where is the Magic in Cognitive Therapy? A philo/psychological investigation Fred Newman
POLITICAL AND CULTURAL PERSPECTIVES
19. CBT's Integration into Societal Networks of Power Michael Guilfoyle
20. CBT: The obscuring of power in the name of science Gillian Proctor
21. Reading 'Happiness': CBT and the Layard thesis David Pilgrim
22. L'Anti-Livre Noir de la Psychoanalyse: CBT in French/Lancanian perspective Robert Snell
23. Beck Never Lived in Birmingham: Why cognitive behaviour therapy may be a less helpful treatment for psychological distress than is often supposed Paul Moloney & Paul Kelly
24. Conclusion: Contesting therapy paradigms about what it means to be human. Del Loewenthal & Richard House
About the Editor(s)
Richard House Ph.D. is Senior Lecturer in Psychotherapy, Counselling and Counselling Psychology at Roehampton University's Research Centre for Therapeutic Education (RCTE), and a trained Steiner Kindergarten and Class Teacher.
Del Loewenthal is Professor of Psychotherapy and Counselling, and Director of the Research Centre for Therapeutic Education, at the University of Roehampton where he also convenes Doctoral programmes. He is an analytic psychotherapist, chartered psychologist and photographer. He is founding editor of the European Journal of Psychotherapy and Counselling. He is chair of the Universities Psychotherapy and Counselling Association and former founding chair of the UK Council for Psychotherapy Research committee. He also has a small private practice in Wimbledon and Brighton.
You may also like