A Memoir of the Future: Volumes I,II & III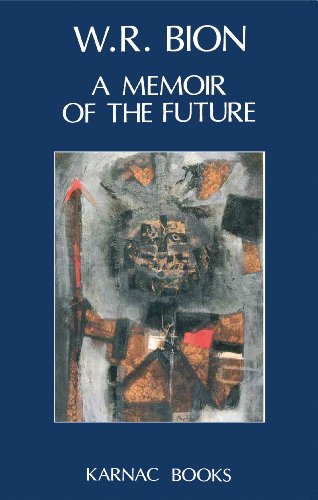 Also by Wilfred R. Bion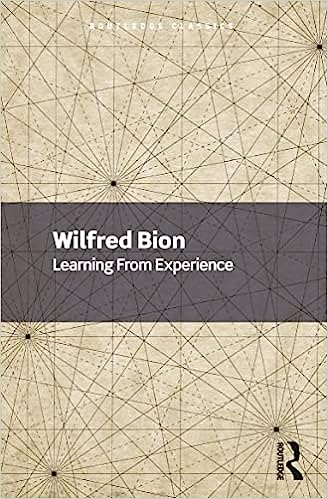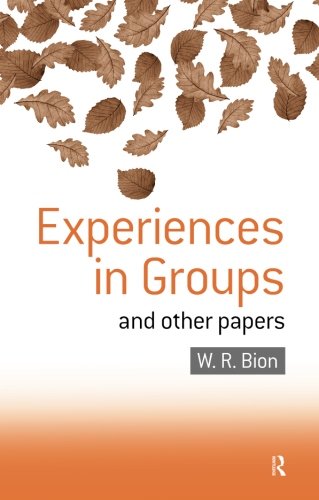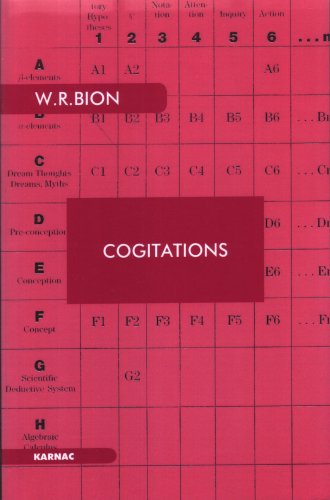 Our Customers Average Rating
Read all reviews (3)





A Memoir of the Future, Bion's unorthodox attempt to cast psychoanalytic speculation in fictional form, is composed of three semi-autobiographical novels: The Dream (1975), The Past Presented (1977), and The Dawn of Oblivion (1979). Presented here for the first time in one volume, they appear together with the Key to A Memoir of the Future, a glossary of terms and concepts compiled by Wilfred and Francesca Bion.
About the Author(s)
Wilfred R. Bion (1897 -1979) was born in India and first came to England at the age of eight to receive his schooling. During the First World War he served in France as a tank commander and was awarded the DSO and the Legion of Honour. After reading history at Queen's College, Oxford, he studied medicine at University College London, before a growing interest in psychoanalysis led him to undergo training analysis with John Rickman and, later, Melanie Klein. During the 1940s his attention was directed to the study of group processes. Abandoning his work in this field in favor of psychoanalytic practice, he subsequently rose to the position of Director of the London Clinic of Psychoanalysis (1956-62) and President of the British Psychoanalytical Society (1962-65). From 1968 he worked in Los Angeles, returning to England two months before his death in 1979.

A pioneer in group dynamics, he was associated with the 'Tavistock group', the group of pioneering psychologists that founded the Tavistock Institute in 1946 on the basis of their shared wartime experiences. He later wrote the influential Experiences in Groups, an important guide for the group psychotherapy and encounter group movements beginning in the 1960s, and which quickly became a touchstone work for applications of group theory in a wide variety of fields. Bion's training included an analysis with Melanie Klein following World War II. He was a leading member in the Kleinian school while in London, but his theories, which were always based in the phenomena of the analytic encounter, eventually revealed radical departures from both Kleinian and Freudian theory. While Bion is most well known outside of the psychoanalytic community for his work on group dynamics, the psychoanalytic conversation that explores his work is concerned with his theory of thinking and his model of the development of a capacity for thought.
Customer Reviews
Our customers have given this title an average rating of 5 out of 5 from 3 review(s), add your own review for this title.
Michael Eigen on 16/02/2013 23:00:15





(5 out of 5)
This book gives me thrills. James Joyce, the Gita, Freud, Kabbalah, war and transcendence, this moment of conflict and care - the living psyche in process of saying hello, here I am, what are you going to do with me, this crazy, ornery, slippery, breathtaking, murderous baby -- a tribute to love.

Michael Eigen,
Author of Kabbalah and Psychoanalysis, Feeling Matters, Contact With the Depths.
Mikael Bergkvist on 13/05/2009 06:27:54





(5 out of 5)
Bion puts his thinking into life in this masterpiece. Here he shows that he is not to be held down by convention.
Joao Balrôa on 18/11/2003





(5 out of 5)
Bion tries to transcend the caesuras of life, mental space and between his own personality parts... a must for psychoanalysis.
The unfinished movie, "A Memoir of the Future", is based on Wilfred R. Bion's autobiographical works, particularly A Memoir of the Future, which was a fictional portrayal of psychoanalytic experience, a dream of psychoanalysis, a psychoanalytic dream.
You may also like