A Memoir of the Future: Volumes I,II & III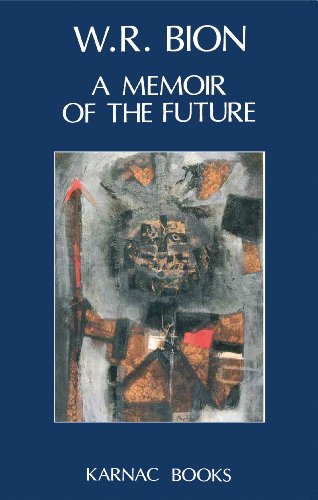 Customer Reviews
Our customers have given this title an average rating of 5 out of 5 from 3 review(s), add your own review for this title.
Michael Eigen on 16/02/2013 23:00:15





(5 out of 5)
This book gives me thrills. James Joyce, the Gita, Freud, Kabbalah, war and transcendence, this moment of conflict and care - the living psyche in process of saying hello, here I am, what are you going to do with me, this crazy, ornery, slippery, breathtaking, murderous baby -- a tribute to love.

Michael Eigen,
Author of Kabbalah and Psychoanalysis, Feeling Matters, Contact With the Depths.
Mikael Bergkvist on 13/05/2009 06:27:54





(5 out of 5)
Bion puts his thinking into life in this masterpiece. Here he shows that he is not to be held down by convention.
Joao Balrôa on 18/11/2003





(5 out of 5)
Bion tries to transcend the caesuras of life, mental space and between his own personality parts... a must for psychoanalysis.