Willemine Regouin-van Leeuwen
Willemine Regouin-van Leeuwen was a supervisor and educator of supervisors in the Netherlands for many decades. Regouin-van Leeuwen also taught philosophy and published the first edition of this book in 1991.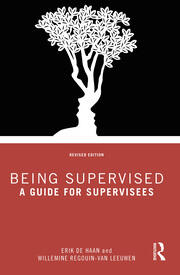 Being Supervised: A Guide for Supervisees provides a complete introduction to help supervisees and supervisors to get the most out of supervision and reap its unique and substantial benefits.
De... (more)