Lectures on Violence, Perversion and Delinquency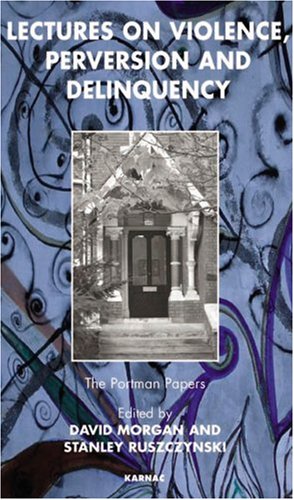 Book Details
Publisher : Routledge
Published : 2007
Cover : Paperback
Pages : 272
Category :
Psychoanalysis
Category 2 :
Trauma and Violence
Catalogue No : 23330
ISBN 13 : 9781855754959
ISBN 10 : 1855754959
Also by David Morgan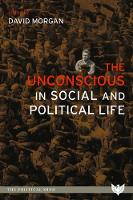 Also by Stanley Ruszczynski

In this volume contemporary staff describe their thinking and clinical work. Theoretical underpinnings for the understanding of perversion and violence, questions of risk and ethics and the institutional difficulties which emerge in the care of these patients are presented alongside chapters on clinical work, with adults and adolescents, including chapters on paedophilia, the compulsive use of internet pornography and transsexuality. This volume is of relevance to all those working with people with a range of personality disorders and those working with individuals who present with these types of problems in the mental health services and in private practice.
The Portman Clinic has been applying a psychoanalytic framework to the understanding and treatment of violent, perverse, criminal and delinquent patients since its foundations in the early 1930's. All Portman Clinic patients have crossed the boundary from fantasy and impulse to action - action which defies legal and moral boundaries but which also breaches the body boundary of the victims. Ultimately, the violence underlying most of such violent, perverse and delinquent action, also attacks and disturbs the mind of both the victim, be that an individual or society, and that of the perpetrator.
Reviews and Endorsements
'This collection of psychoanalytic papers offers an important contribution to the clinical, managerial and political debate on the management of risk, treatment models and our understanding of the potential for and process of recovery in health and criminal justice settings. Future policy in these fields will require a deeper understanding of the dynamics and complexity involved for professionals, patients and offenders in working to create the conditions that will facilitate change. Publication of these papers brings the experience and thinking of practitioners in such work to a wider audience.'
- Nich Benefield, Senior Policy Advisor, National Personality Disorder Programme, Department of Health and Home Office
About the Editor(s)
David Morgan is a Psychoanalyst with the British Psychoanalytical Society and Consultant Psychotherapist at the Portman Clinic in London.
Stanley Ruszczynski is a senior Psychoanalytic Psychotherapist with the British Association of Psychotherapists and a Direct Member of the International Psychoanalytic Association. He is the Clinical Director of the Portman Clinic and a Consultant Adult Psychotherapist.
You may also like