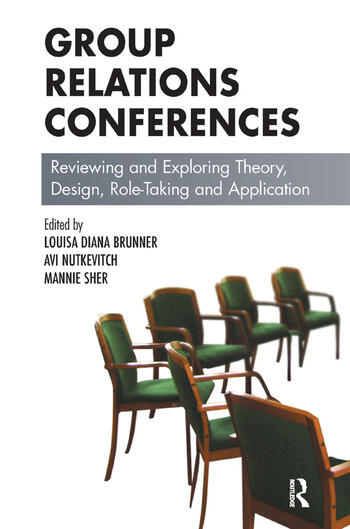 Also by Avi Nutkevitch
Also by Mannie Sher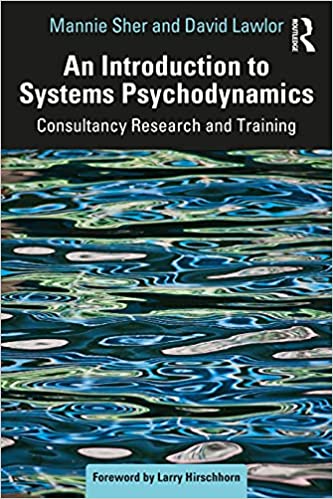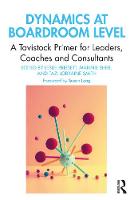 Our Customers Average Rating
Read all reviews (1)





Group Relations Conferences contains the collection of papers presented at the Belgirate conference plus two additional papers, representing a collective picture of the current group relations thinking for addressing organisational and societal needs.
An international community of group relations practitioners met on the shores of Lake Maggiore, Italy in November 2003 to reflect on and debate contemporary issues in group relations and their application to the changing needs of organisations and society. The conference aimed to study Tavistock Group Relations Conferences via an innovative integration of reflective and didactic elements. There were two keynote lectures and eight side lectures and other group events that focused on the theory, design, role-taking and application of Group Relations Conferences.
This book will interest members of the group relations community and others whether or not they are familiar with and utilize Tavistock group relations thinking in their research, consultancy, management or teaching roles. It may serve as an inspiration to people who believe that issues that influence our lives at work and in society are complex and need more sophisticated tools to deepen understanding and lead to change.
Contributors:
Jan Baker; Gabi Bonwitt; Mira Erlich-Ginor; Lilian A.j. Hupkens; Karen Izod; Olya Khaleelee; Ross A. Lazar; Ilana Litvin; Carl Mack, Jnr.; Anton Obholzer; Allan Shafer; and Joseph Triest.
Reviews and Endorsements
'This volume is a major step forward in the theory and practice of Group Relations Conferences. As the best method available for revealing the impact of deep human experience on group and organizational life, these advances represent invaluable insights about the issues of leadership and authority in today's world.'
- James Krantz, PhD, Principal, Nautilus Consulting Group, New York City; President-elect, International Society for the Psychoanalytic Study of Organizations; Member, OPUS

'A fresh look at group relations is needed and this is written with good humour and a genuine wish to learn from experience.'
- Tim Dartington, group and organisational consultant

About the Editor(s)
Louisa Diana Brunner, M.Sc., is a management and organizational consultant. She carries out selection and career counseling for the MBA Courses at the Bocconi School of Management, Milan.
Mannie Sher is Director of the Group Relations Programme and Principal Researcher & Consultant and Executive Coach at the Tavistock Institute of Human Relations. He is a psychoanalytic psychotherapist, a Fellow of the British Association of Psychotherapists and board member of the International Society for the Psychoanalytic Study of Organisations (ISPSO). He is a member of the Israel Association for the Study of Group and Organisational Processes (OFEK) and a co-founder of the Belgirate conference on group relations conferences.
Avi Nutkevitch, PhD, is a clinical psychologist, psychoanalyst and organizational consultant. He is a full member of the Israel Psychoanalytic Society and teaches at the Israel Psychoanalytic Institute. He is a founding member and former Chair of OFEK, the Israel Association for the Study of Group and Organisational Processes. He is currently Co-Director and Faculty of the Program in Organisational Consultation and Development: a Psychoanalytic-Systemic Approach.
Customer Reviews
Our customers have given this title an average rating of 5 out of 5 from 1 review(s), add your own review for this title.
Mannie Sher on 13/02/2006





(5 out of 5)
You may also like