Would-Be Wife Killer: A Clinical Study of Primitive Mental Functions, Actualised Unconscious Fantasies, Satellite States, and Developmental Steps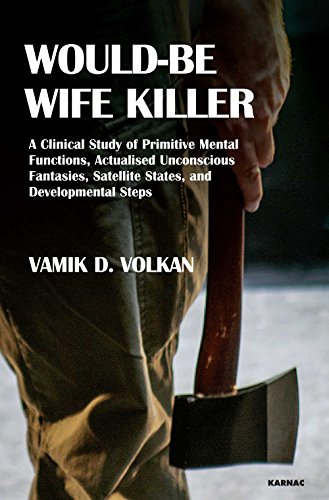 Book Details
Publisher : Routledge
Published : March 2015
Cover : Paperback
Pages : 176
Category :
Psychoanalysis
Catalogue No : 36900
ISBN 13 : 9781782202790
ISBN 10 : 178220279X
Also by Vamik D. Volkan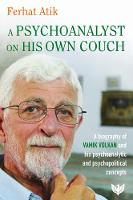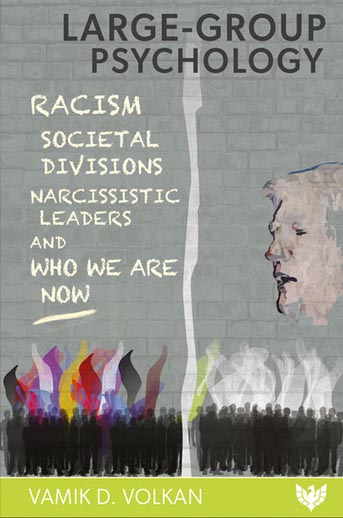 The author believes that studying a therapeutic process closely from its beginning to its termination is one of the best ways to observe, learn, and teach psychoanalytic concepts. This book is unusual since it describes a man's drastic internal psychological changes over forty years. He was thirty-nine years old when he wanted to cut off his wife's head with an axe and he was hospitalized; previous to this incident he had delusions and hallucinations. He died at age eighty-two as a beloved community leader.
The author provides clinical illustrations of primitive transference and countertransference manifestations. He defines "satellite states" in which an individual finds a balance between experiencing individuation and remaining dependent on the Other and "crucial juncture" experiences that are necessary to learn how to integrate self and object images and move up the developmental steps. Various concepts such as the replacement child, actualized unconscious phantasy, emotional flooding, and linking interpretation and therapeutic play are explored.
This book also pays attention to cultural and religious differences in the backgrounds of two persons, the patient and the therapist, intimately working together for a long time. Therapeutic concepts described in this book and their clinical illustrations will encourage mental health professionals not to lose sight of the importance of the psychodynamic approach to individuals with psychotic personality organisation.
Reviews and Endorsements
'This is a story about two men, Dr Volkan and his patient, Attis, who knew each other for over thirty years. As Dr Volkan tells us the story, we learn more than we could ever get from a textbook, and about almost all types of mental functioning - including child and adolescent development, what goes on in people's thinking, and how world events can affect us all. Dr Volkan draws the reader into both an intellectual and a moving emotional understanding of psychosis. He explains what happens in the mind of the therapist trying to help a strange, unhappy, and initially dangerous person. Although a scholarly, integrative tour de force, what makes the book so important is that, like a good teacher, it "hits home". As you are alternately shocked, confused, angered, elated, and uplifted, you will not be able to avoid learning from or loving this book. It is psychoanalytic theory at its living, breathing best, told in a way you will never forget.'
— Jerome S. Blackman, MD, DFAPA, President, American College of Psychoanalysts; Professor of Clinical Psychiatry, Eastern Virginia Medical School, Norfolk; author of 101 Defenses: How the Mind Shields Itself, Get the Diagnosis Right, and The Therapist's Answer Book

'In a field that views people struggling with psychosis primarily as receptor sites for molecules, Vamik D. Volkan teaches us about the difference a wise clinician can make by listening to a patient's human story. Would-Be Wife Killer unfolds like a novel, and a page-turner at that, as Volkan masterfully lays out the story of a man who came close to becoming a psychotic murderer. Recounting "therapeutic stories" that underlie central unconscious fantasies, and revealing the deeply personal autobiographical basis of his countertransference experience, Volkan shows us how an empathic clinician attuned to meaning can help a person reclaim life, even in the face of psychosis. This is the I Never Promised You A Rose Garden of its time. It has much to teach us about how to engage with difficult, even frightening, patients, and about a clinician whose career has been devoted to a rigorous and coherent way of working with them. This may be Volkan's best clinical book.'
— Eric M. Plakun, MD, Associate Medical Director, Austen Riggs Center; Leader, American Psychological Association Psychotherapy Caucus
About the Author(s)
Vamik D. Volkan is an Emeritus Professor of Psychiatry at the University of Virginia, an Emeritus Training and Supervising Analyst at the Washington Psychoanalytic Institute, and the Senior Erik Erikson Scholar at the Austen Riggs Center in Stockbridge, Massachusetts. He is the president of the International Dialogue Initiative and a former president of the International Society of Political Psychology, the Virginia Psychoanalytic Society, and the American College of Psychoanalysts. He received the Sigmund Freud Award given by the city of Vienna in collaboration with the World Council of Psychotherapy, and in 2015 received the Sigourney Award, honouring achievements for the advancement of psychoanalysis.
You may also like