When Hurt Remains: Relational Perspectives on Therapeutic Failure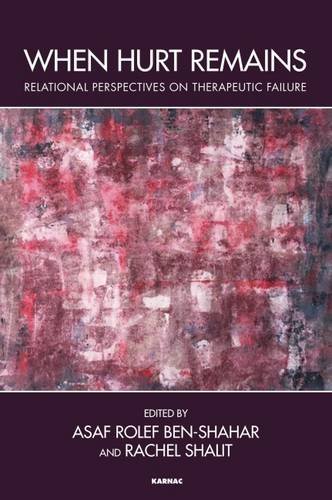 Book Details
Publisher : Routledge
Published : February 2016
Cover : Paperback
Pages : 208
Category :
Individual Psychotherapy
Catalogue No : 36091
ISBN 13 : 9781782202073
ISBN 10 : 1782202072
Also by Asaf Rolef Ben-Shahar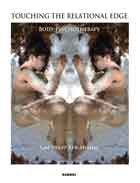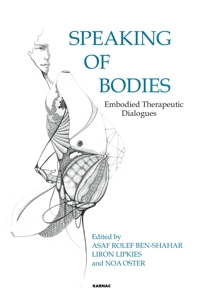 In this book the editors have solicited the unique and unmediated voices of fifteen leading psychotherapists, who share intimate and revealing stories from their clinic of professional incidents that shook the therapeutic bond and left a scar in both parties. The contributors courageously agreed to revisit the cases that still burn inside of them, attempting to conceptualise these and give them words, and to demonstrate the mutual vulnerability inherent within the psychoanalytic and psychotherapeutic endeavour.
While failure is recognised as developmentally necessary and a cornerstone in the formation and maintenance of attachment relationships, stories of therapeutic failures are seldom told in our profession. Can we fully recognise our failures without shaming ourselves and others? Can we bear it while attending to our narcissistic wounds and rescue fantasy? This book addresses all of these concerns, while examining what relational theory and practice has to contribute to the understanding of, and working with, therapeutic failure.
Reviews and Endorsements
'Sometimes, more often than we think, and more regularly than we discuss with students or with each other, therapies end badly. It is difficult enough to face this when the therapy has been brief, but quite painful and problematic when the therapeutic relationship has gone on for some or many years. It is not that these failed endings mean that nothing good has been achieved over the years, but rather that some significant hopes were not fulfilled, or that personal injuries between patient and analyst could not be worked out, resolved or forgiven, or that one partner got burnt out and withdrew before the other. These are among the most painful experiences of a therapist's career and they are rarely acknowledged and discussed publicly or in the therapist's education. When Hurt Remains brings together leading therapists writing on a range of hurts, injuries, and failures, providing an important and wide-ranging contribution that will be of value to students, professionals, patients and the public.'
- Lewis Aron, PhD, Director, New York University Postdoctoral Program in Psychotherapy and Psychoanalysis

'Near the end of his life, André Green wrote a book about cases he failed with. The present volume expands the subject of therapeutic failure, viewing it from many angles, colours, and tones. In effect, it expands the meaning of failure. There are failures that are profoundly tragic and the last word is heartbreak. Yet much failure is relative and can open as well as close doors, leading to unexpected possibilities of experience.'
— Michael Eigen, PhD, author of Image, Sense, Infinities, and Everyday Life
About the Editor(s)
Asaf Rolef Ben-Shahar, PhD, is a relational psychotherapist from Israel, founder of two relational body psychotherapy programmes (in Israel and the UK), teaching and lecturing worldwide. His books include Anatomy of Therapy and Touching the Relational Edge. He is the Editor-in-Chief of The International Body Psychotherapy Journal, and an editor with Body Dance and Movement in Psychotherapy, Psychotherapy and Politics International and Self and Society.
More titles by Asaf Rolef Ben-Shahar
Rachel Shalit is an integrative and body-oriented psychotherapist, a board member of the Israel Association for Body-Psychotherapy, and a member of Psychosoma, the post-graduate Relational Body Psychotherapy School in Israel. Her previous career specialized in learning organizations (continuous improvement and methodologies). This passion is now oriented to the psychotherapy field.
You may also like