What Shakespeare Teaches Us About Psychoanalysis: A Local Habitation and a Name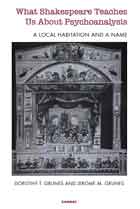 Using Shakespeare's work to expand our understanding of what it is to be human, this book of applied psychoanalysis furthers the study of Shakespeare, literary theory, dramatic arts, and psychoanalytic theory. It is also accessible to readers, theatre-goers and those who have an interest in the human condition. With intellectual rigour, and close textual analysis, it values the insights of many creative writers such as T. S. Eliot, James Joyce, W. H. Auden, Samuel Taylor Coleridge, as well as Sigmund Freud, Heinz Kohut and D.W. Winnicott. For the clinician, this book introduces new theories in psychoanalysis based upon the text and clinical experience.
Psychoanalysts looking at literature are at a disadvantage, as the value system belongs solely to the realm of literary theory proper. Literary theory, in turn, often finds what the scholar seeks. It is not surprising that this potentially enriching combination of literary theory and psychoanalysis has had difficulty sustaining its relevance and tends towards reductionism. As a bringing together of both literature and psychoanalysis this book is unique in that it includes that which is available to both canons. In this way, the authors hope to encourage readers to take part in the drama and in the analytic process.
Reviews and Endorsements
'If, like me, you have a passion for Shakespeare and his plays, then you should read this book. It is full of fascinating facts and information. The writers have a true understanding of "The Bard".'
— Dame Judi Dench, award-winning stage, film, and television actress

'This eminently readable book has much to say about the ways in which psychoanalytic interpretation can speak to matters of theatre and the language of the stage. Acting, acting out, and enacting: all are processes that are intensely expressive of ways in which we present ourselves to the world. And the same is true of dramatic characters, and especially Shakespeare's characters, as they develop and reconcile themselves to themselves. The authors are deeply involved in this process also, and their book contains many thoughtful ideas on numerous matters of literary and psychoanalytical interpretation.'
— David Bevington, Phyllis Fay Horton Distinguished Service Professor Emeritus at the University of Chicago and editor of the Longman edition ofThe Complete Works of Shakespeare

'Just imagine attending a series of Shakespeare's plays seated next to a psychoanalyst (or, in this case, with an analyst on either side) who, during breaks and intermissions, gives you his or her impression of the varied parts of the performance. This is the treat that is in store for the readers of this book by Dorothy and Jerome Grunes, as they invite us to revisit a number of the most significant of Shakespeare's plays. It is to the authors' credit that they take care not to pathologise the leading characters or to reduce these compelling plays to diagnostic categories. They succeed in allowing all sorts of psychoanalytic insights to enrich the efforts of the greatest playwright who ever lived without in any way simplifying his achievements. We should all be grateful for this invitation to occupy a seat at this rare occasion.'
— Arnold Goldberg, MD, author of The Analysis of Failure
About the Author(s)
Dorothy T. Grunes received her BA in Elizabethan and Jacobean drama under the mentorship of Peter Verieck from Mount Holyoke College. She attended the British American Drama Academy at Balliol College under the tutelage of Benedict Nightingale, Ray Bolting and Christopher Hampton, and also studied English at Wadham College, Oxford. She received her doctorate in medicine and after specialising in psychiatry at Northwestern Memorial Hospital and receiving her Certification as Diplomate in the Specialty of Psychiatry from the American Board of Psychiatry and Neurology, she completed her psychoanalytic fellowship, receiving her certificate in psychoanalysis from the Chicago Institute for Psychoanalysis. She is a faculty member at the Chicago Institute for Psychoanalysis, a member of the American College of Psychoanalysts, the Chicago Society for Psychoanalysis, the American Psychoanalytic Association, the International Psychoanalytical Association (IPA) and guest member of the British Psychoanalytic Association. She maintains a private practice in General Adult Psychiatry and Psychoanalysis while dividing her time between the USA and the UK.
Jerome M. Grunes received his BA from Brooklyn College, his MA in Psychology from Columbia University, and his MD from State University of New York Medical College. He completed his internship at Boston City Hospital, his psychiatric residency at Michael Reese Hospital, and received his Psychoanalytic Certificate from the Chicago Institute for Psychoanalysis. He was the Director of Residency Training at Chicago State Hospital from 1956-1958, the Director of Psychiatric Services at Drexel Home for the Aged (1954-1981), and Psychiatric Consultant at United Charities of Metropolitan Chicago, Aged Division, and the Council for the Jewish Elderly. He was also a Senior Attending Psychiatrist at Michael Reese Hospital, Attending Psychiatrist at Evanston Hospital, Associate Professor of Clinical Psychiatry at Northwestern University Medical School and is on faculty at the Chicago Institute for Psychoanalysis. He is a Life Member of the American Psychiatric Association, Fellow of the American College of Psychoanalysis, Past President of the Chicago Psychoanalytic Society and a member of the American Psychoanalytic Association, the IPA, and the American Gerontological Association. A pioneer in the field of gerontology and using psychoanalysis in the treatment of older adults, he has written numerous publications. He currently maintains his clinical psychoanalytic practice and lives with his wife in Chicago, Illinois.
Get What Shakespeare Teaches Us About Psychoanalysis: A Local Habitation and a Name HALF PRICE when you buy the following title :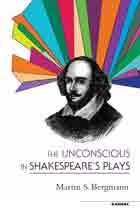 Martin S. Bergmann
Price £34.99

Get What Shakespeare Teaches Us About Psychoanalysis: A Local Habitation and a Name HALF PRICE when you buy the following title :

Michael Jacobs
Price £24.99

Get What Shakespeare Teaches Us About Psychoanalysis: A Local Habitation and a Name HALF PRICE when you buy the following title :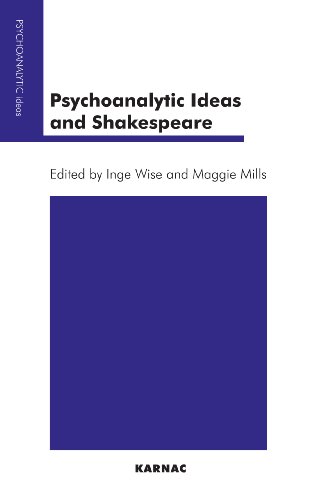 Inge Wise
Price £26.99

You may also like