War Memoirs 1917-1919: Second Edition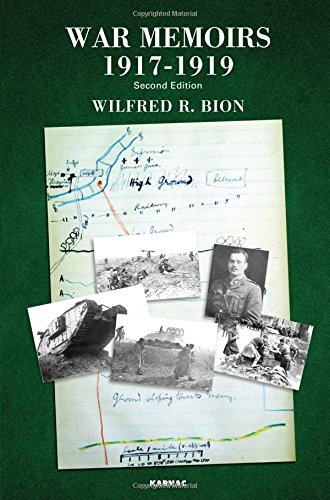 Also by Wilfred R. Bion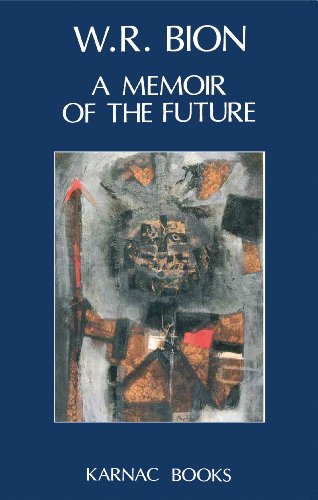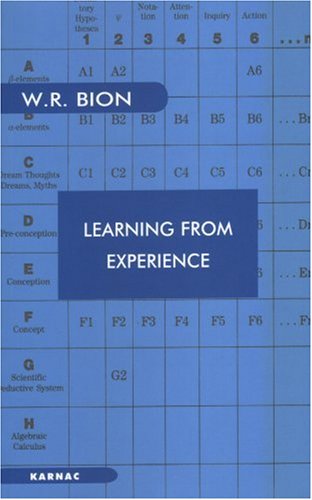 Bion's War Memoirs is perhaps the most exceptional piece of autobiography yet written by a psychoanalyst. The first section of the book is documentary, consisting of the entire text of the diaries which Bion wrote as a young man to record his experiences on the Western Front in 1917-1919, and this volume also includes the photographs and diagrams with which he illustrated his recollections. The diaries are followed by two later essays, in which he reflects upon his wartime experiences.
Wilfred Bion has long been renowned as one of the great psychoanalysts, his career spanning much of the twentieth century and making him one of the most influential names in the field.
Bion's war diary, which he kept with him during combat, covered his years fighting in France during the First World War. He was just twenty years old when he began writing it. War Memoirs constitutes the final part of Bion's autobiography. It comprised three hardbound notebooks written soon after he had been demobilized from the Army and had begun his studies at Queen's College, Oxford. He wrote it for his parents as compensation for having found it impossible to write to them during the war. It has been aptly described by Winship (1999) as a "book about the blood and guts of a youth who cut his teeth in the most devastating of circumstances".
The actions he describes in War Memoirs are terrifying and detailed. They form the basis for his later understanding, as a psychiatrist and psychoanalyst, of the inner torments faced by the patients he treated. In Band of Brigands: The First Men in Tanks (2009), Christy Campbell, referring to a segment of Bion's descriptions, wrote: "Bion... looks repeatedly at how sentient human beings continue to operate when everything around them is dissolving into violent chaos".
Many years later, Bion returned to his youth and penned two pieces reflecting upon his time at war, which make up the second part of this book. These meditations are influenced by his psychoanalytic training, and show how his approach to psychoanalysis was influenced by his wartime experiences. Together, these diaries and essays provide an extraordinarily vivid and moving picture of war and its long-term effects.
About the Author(s)
Wilfred R. Bion (1897 -1979) was born in India and first came to England at the age of eight to receive his schooling. During the First World War he served in France as a tank commander and was awarded the DSO and the Legion of Honour. After reading history at Queen's College, Oxford, he studied medicine at University College London, before a growing interest in psychoanalysis led him to undergo training analysis with John Rickman and, later, Melanie Klein. During the 1940s his attention was directed to the study of group processes. Abandoning his work in this field in favor of psychoanalytic practice, he subsequently rose to the position of Director of the London Clinic of Psychoanalysis (1956-62) and President of the British Psychoanalytical Society (1962-65). From 1968 he worked in Los Angeles, returning to England two months before his death in 1979.

A pioneer in group dynamics, he was associated with the 'Tavistock group', the group of pioneering psychologists that founded the Tavistock Institute in 1946 on the basis of their shared wartime experiences. He later wrote the influential Experiences in Groups, an important guide for the group psychotherapy and encounter group movements beginning in the 1960s, and which quickly became a touchstone work for applications of group theory in a wide variety of fields. Bion's training included an analysis with Melanie Klein following World War II. He was a leading member in the Kleinian school while in London, but his theories, which were always based in the phenomena of the analytic encounter, eventually revealed radical departures from both Kleinian and Freudian theory. While Bion is most well known outside of the psychoanalytic community for his work on group dynamics, the psychoanalytic conversation that explores his work is concerned with his theory of thinking and his model of the development of a capacity for thought.
You may also like