Unknowable, Unspeakable and Unsprung: Psychoanalytic Perspectives on Truth, Scandal, Secrets and Lies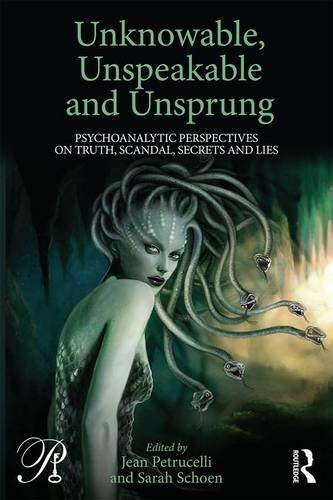 Book Details
Publisher : Routledge
Published : 2016
Cover : Paperback
Pages : 288
Category :
Psychoanalysis
Catalogue No : 39631
ISBN 13 : 9781138689015
ISBN 10 : 1138689017
Also by Jean Petrucelli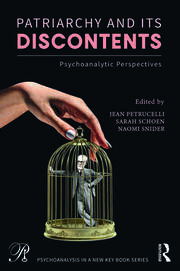 Unknowable, Unspeakable and Unsprung delves into the mysteries of scandalous behavior- behavior that can seem shocking, unfathomable, or self-destructive - that is outrageous and offensive on the one hand, yet fascinating and exciting on the other. In the process, this anthology asks fundamental questions about the self: what the self is allowed to be and do, what must be disallowed, and what remains unknown.
Clinicians strive to know their patients' selves, and their own, as fully as possible, while also facing the inevitable riddles these selves present. Covering topics ranging from trauma, politics, the analyst's subjectivity, and eating disorders and the body, to self-revelation, secrets, evil, and boundary issues, a distinguished group of authors bring the theory, practice, and application of contemporary psychoanalysis to life. In doing so, they use psychoanalytic perspectives not only to illuminate struggles that afflict patients seeking treatment, but to shed light, more broadly, on contemporary human dilemmas.
This collection offers not a unified voice, but rather the sound of many, each in their own way trying to articulate the indescribable, the unwanted, and the off limits. It is a book that raises more questions than can be answered, complicates as much as clarifies, and contains the essential paradox of trying to talk about aspects of clinical and human experience that can never be fully seen or known. Unknowable, Unspeakable and Unsprung offers invaluable reading to interested mental health professionals as well as to anyone intrigued by the secrets of the self.
About the Editor(s)
Jean Petrucelli, PhD, is Director and Co-Founder of the Eating Disorders, Compulsions & Addictions Service at the William Alanson White Institute in New York City, where she is also a member of the Teaching Faculty and Supervisor of Psychotherapy. Additionally, she is Co-Editor of Hungers and Compulsion: The Psychodynamic Treatment of Eating Disorders and Addictions. Dr Petrucelli is a psychoanalyst in private practice in Manhattan and lectures on the themes of eating disorders and addiction.
More titles by Jean Petrucelli
Sarah Schoen is a training and supervising analyst at the William Alanson White Institute, faculty and supervisor at the Eating Disorders, Compulsions and Addictions Program at the William Alanson White Institute, and clinical professor of Psychology at the New York University Postdoctoral Program in Psychotherapy and Psychoanalysis. She teaches and writes about the clinical implications of the relational turn, narcissistic states in patient and analyst, complex trauma, and the gendered meanings in transference-countertransference matrices. She is on the editorial board of Contemporary Psychoanalysis and is in private practice in Manhattan's Flatiron District.
You may also like