Nietzsche and the Clinic: Psychoanalysis, Philosophy, Metaphysics
Book Details
Publisher : Routledge
Published : November 2016
Cover : Paperback
Pages : 184
Category :
Culture and Psychoanalysis
Catalogue No : 38998
ISBN 13 : 9781782204893
ISBN 10 : 178220489X
Also by Jared Russell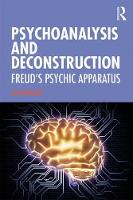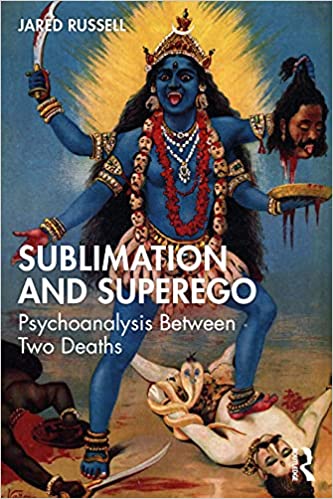 Nietzsche and the Clinic reimagines what a sustained engagement with Nietzsche's thinking has to offer psychoanalysis today. Beyond the headlines that continue to misrepresent Nietzsche's project, this book portrays Nietzsche as a thinker of tremendous practical import for those treating the emergent pathologies of the twenty-first century with an interpretive approach.
The more pressing wager of the book is that, by introducing Nietzsche's thinking into contemporary debates about the nature and function of the psychoanalytic clinic, the future of that clinic can be better secured against attempts to discredit its claims to therapeutic efficacy and to scientific legitimacy.
Combining a close textual reading with examples drawn from concrete clinical practice, Nietzsche and the Clinic integrates philosophy and psychoanalysis in ways that move past a merely theoretical attitude, demonstrating how the relationship between philosophy and psychoanalysis can be expanded in ways that are both clinically specific and post-Freudian in orientation. Chapters include extended meditations on Nietzsche's relation to key themes in the work of Helene Deutsch, Wilfred Bion, Melanie Klein, Donald Winnicott, and Jacques Lacan.
Reviews and Endorsements
'The best writing comes from a sense of exhaustion, fatigue, life having been drained from a once fecund body of work. This is the place Nietzsche began his philosophical project, and, as Jared Russell shows in this work of adept brilliance, Nietzsche is precisely what psychoanalysis needs now – having collapsed under the threat of a concrete culture of self-help therapies on the one hand, and the demands of a dispassionate scientism on the other. Placing Nietzsche alongside Klein, Winnicott, Bion, Lacan, and many others, Russell gives us a deeply clinical means of reading arguably one of the most important and prophetic thinkers of the nineteenth century.'
––Jamieson Webster, author of The Life and Death of Psychoanalysis

'It seems incredible that one finds a volume that illuminates aspects of both the philosophic world and the psychoanalytic clinical domain. Jared Russell has managed to do both and a world more since he brings light to some of the more important philosophic figures (Nietzsche for example) and some of the most important psychoanalytic figures (from Helene Deutsch to Bion). I know that this is inappropriate, but it is a book that I wish I had written. I will have to settle for reading this fascinating volume.'
––Steven J. Ellman, author of When Theories Touch: A Historical and Theoretical Integration of Psychoanalytic Thought
About the Author(s)
Jared Russell is a psychoanalyst in private practice in New York City. He received his PhD in philosophy from the New School for Social Research, while undergoing analytic training at the Institute for Psychoanalytic Training and Research (IPTAR), where he is now a faculty member and clinical supervisor. A fellow of the International Psychoanalytical Association, he is Managing Editor of The Undecidable Unconscious: A Journal of Deconstruction and Psychoanalysis (University of Nebraska Press), and co-editor with Steven Ellman, of IPTAR's psychoanalytic books series.
You may also like