Treating Psychosomatic Patients: In Search of a Transdisciplinary Framework for the Integration of Bodywork in Psychotherapy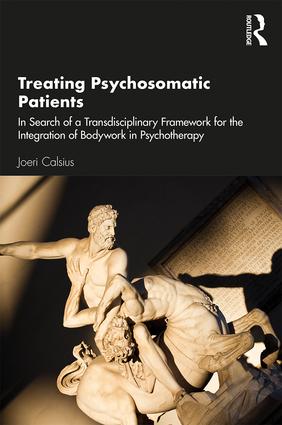 Book Details
Publisher : Routledge
Published : February 2020
Cover : Paperback
Pages : 240
Category :
Individual Psychotherapy
Catalogue No : 94880
ISBN 13 : 9780367342005
ISBN 10 : 9780367342
Treating Psychosomatic Patients offers a conceptual and therapeutic framework for all therapists who have to deal with the psychosomatic 'conflicted' body, as presented in anxiety and depression, stress and burn-out, medically unexplained symptoms and trauma. The book introduces the transdisciplinary framework 'Experiential Bodywork' (EBW), drawing on theories and scientific findings drawn from clinical psychology, philosophy, neuroscience, psychotherapy and myofascial therapy. EBW provides a roadmap for a better understanding of the processes that underpin body psychotherapy and body-mind therapies.
On a practical level, EBW challenges the therapist to marry the power of psychotherapeutic techniques with the richness of hands-on bodywork and hands-off movement expression. With the 'armoured' body as an entry point, patients learn to feel their body from within and listen to what it tells them. In the sharpness of this awareness they discover a freer way of speaking, moving and being present in the world.
Through Experiential Bodywork, Treating Psychosomatic Patients offers a transdisciplinary, scientifically-based framework for the integration of bodywork in psychotherapy, ranging from psychosomatics to trauma, and will be of great interest to psychotherapists, psychoanalysts and counsellors in a variety of settings.
About the Author(s)
Joeri Calsius (PhD) is a clinical psychologist, body-oriented, psychodynamic psychotherapist, physical therapist and osteopath DO. In his private practice, Joeri works with patients suffering from psychosomatic and trauma-related problems from a transdisciplinary perspective. He is an academic lecturer, teaches post-graduate courses in a number of settings and is author of several peer-reviewed articles and book contributions on bodywork in psychosomatics and trauma.
You may also like