Trauma in the Creative and Embodied Therapies: When Words are Not Enough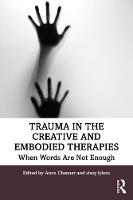 Also by Anna Chesner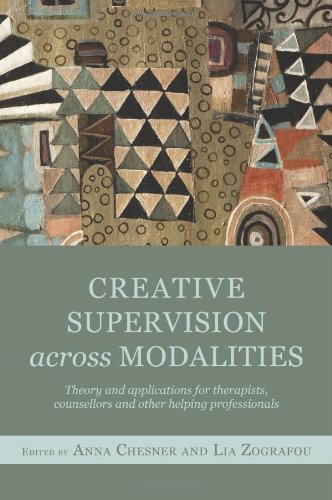 Trauma in the Creative and Embodied Therapies is a cross-professional book looking at current approaches to working therapeutically and socially with trauma in a creative and embodied way.
The book pays attention to different kinds of trauma - environmental, sociopolitical, early relational, abuse in its many forms, and the trauma of illness - with contributions from international experts, drawn from the fields of the arts therapies, the embodied psychotherapies, as well as nature-based therapy and Playback Theatre. The book is divided into three sections: the first section takes into consideration the wider sociopolitical perspective of trauma and the power of community engagement. In the second section, there are numerous clinical approaches to working with trauma, whether with individuals or groups, highlighting the importance of creative and embodied approaches. In the third section, the focus shifts from client work to the impact of trauma on the practitioner, team, and supervisor, and the importance of creative self-care and reflection in managing this challenging field.
This book will be useful for all those working in the field of trauma, whether as clinicians, artists, or social workers.
Reviews and Endorsements
This is an important text which documents embodied, enactive, creative methods to support people suffering complex trauma and explores the impact on the therapists providing the service. It brings together global experts from several different modalities which integrate theory with practice to illuminate the often pre-verbal, 'un-worded' stories of their clients. The book integrates trauma-informed research from several disciplines. It will make a significant contribution to colleagues engaged in trauma-related practice from both embodied creative psychotherapies and verbal therapies. - Professor Helen Payne, PhD, University of Hertfordshire, UK.

This book offers bold, dynamic reflections of contemporary trauma work across a breadth of creative and embodied therapies. Socio-political and socio-cultural understandings are highlighted, and authors offer insights, skills development and nuances of approach. validation of those who have suffered trauma impact directly, and for those working therapeutically including wider social and health care settings are central, with compassion and integrity emerging from thought-provoking writing. I was drawn to engage phenomenologically, getting up to move my body to allow me to experience on multiple levels what I was reading. - Carmen Joanne Ablack (MSc), President of European Association for Body Psychotherapy. Honorary Fellow and Registrant of UK Council for Psychotherapy. Author, trainer and supervisor in Gestalt, Integrative and Body.

This is a book instilled with hard-earned practice wisdom. Sixteen authors from diverse creative and embodied therapies describe their practice with survivors of trauma. These able practitioner-scholars will take your breath away. They write with boundless creativity, informed by research, theory and their direct experience on the front line of trauma work. As a supervisor, I will recommend these chapters to my supervisees, to inspire and inform them. Prepare to be moved by descriptions of therapy using music, art, movement, play, imagination and story to help people find hope, strength, meaning and movement forward. These startling chapters represent a fresh and integrative approach to the healing of mind, body, spirit and relationships after the devastating impact of trauma. - Clark Baim, PhD (BPA, UKCP). Senior Trainer in Psychodrama Psychotherapy. Honorary President of the British Psychodrama Association.









About the Editor(s)
Anna Chesner is co-director of the London Centre for Psychodrama Group and Individual Psychotherapy, where she trains psychotherapists and supervisors. Anna works in private practice in London as a UKCP registered psychotherapist and supervisor.
Sissy Lykou MA, PGCert, Onassis Foundation fellow, is a UKCP registered psychotherapist, dance movement psychotherapist and supervisor, and the programme leader of the MSc in Contemporary Person-Centred Psychotherapy at Metanoia Institute. She practises in London privately and in community psychotherapy projects for children under five years of age and their parents/carers. She is also the clinical community and outreach lead of an innovative therapists' community, Stillpoint Spaces London.
You may also like