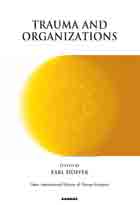 Also by Earl Hopper
This collection of new contributions from psychoanalysts, group analysts and organisational consultants from Europe, Australia and the United States examines the patterns of conscious and unconscious life of those organisations in which traumatic experience is ubiquitous. Among the organisations studied are hospitals and clinics for the care and treatment of the mentally ill and the intellectually disabled; prisons; international industrial and financial firms; trade unions; universities and institutes for training mental health professionals; and churches.
Drawing from Freudian, Kleinian, Independent and Lacanian perspectives in psychoanalysis and from Foulkesian and Bionian perspectives in group analysis, the authors illustrate the fourth basic assumption of Incohesion: Aggregation/Massification, and elucidate the painful personifications of it. Of special interest are the transmission of psychotic anxieties and the traumatic enactments of them, especially when people are insensitive to the rights and obligations of organisational citizenship.
With an Epilogue by Gordon Lawrence, Ph.D.
Reviews and Endorsements
'A veritable tour de force in the study of institutional trauma; eminently readable; adds new and interesting perspectives; gives the psychoanalytical and group analytical approach an appropriately powerful voice.'
- Dr Anton Obholzer, FRCPsych., psychoanalyst and organisational consultant; former Director of the Tavistock Centre, London

'Vividly written and remarkably coherent, few books match its rigour, insight, and scholarship; uses psychoanalysis and group analysis as tools of socio-cultural enquiry.'
- Dr W. Gordon Lawrence, Director of Social Dreaming Solutions Ltd

'I wish this book had been available when I was first a consultant in the NHS. These authors have long experience with managing the effects of traumatic events on complex organisations, especially in the field of health care.'
- Dr Gwen Adshead, Consultant Forensic Psychotherapist, Broadmoor Hospital, UK

'Deepening our understanding of unconscious processes and the systemic nature of leadership, eighteen psychoanalysts and group analysts explore disorientating and profoundly painful affects, projections and defences located in traumatized organizations. Notably, the authors also attend to potentially creative outcomes of traumatic experience fostered through the transcendent imagination of hope and resilience.'
- Professor Joan Raphael-Leff, University College, London and Anna Freud Centre, London

'To organizational consultants of all disciplines: please don't miss this book! Oriented around Hopper's theory of a Fourth Basic Assumption, these scholarly case studies illuminate multiple systemic reactions to failed dependency in traumatized organizations as their members struggle to survive the unconscious dynamics of incohesion.'
- Yvonne M. Agazarian, Ed.D. DGAGPA, FAPA; Founder of the Systems-Centered Training and Research Institute, Philadelphia

'This breakthrough volume shares a wealth of insights honed by consultants to diverse organizations haunted by the experience of failed dependency. It will influence discussions for years to come.'
- Victor L. Schermer, MA, psychologist; Fellow of the American Group Psychotherapy Association, Philadelphia

'An international working group of consultants to a variety of organizations share their theoretical and practical insights into the dynamics of trauma - highly recommended.'
- Dr Anne Lindhardt, Director of the Psykiatrisk Centre, Copenhagen

'Demonstrating the need to "invest in its people" and to focus on continuous improvement, a beneficial new perspective emerges from this collaborative contribution to the study of trauma in organisations. The pedigree of rich experience and the qualifications of the contributors shine throughout.'
- Ann Allen, business director and part-time lecturer in business studies, Northern Ireland.

'Rich in knowledgeable and innovative ideas about the structure, process and content of traumatized organizations and their leadership, these open and honest descriptions of the reality of organizational life will be valuable to all who are interested in the group analytical study of organizations and of trauma more generally.'
- Robi Friedman, PhD, President of the Group Analytic Society (International) and the Israeli Institute for Group Analysis

Contents
Introduction - Earl Hopper
Part One: Processes and Systems
1. A Study in Institutional Change: - Howard Kibel
2. Traumatogenic Processes in a Psychiatric Hospital - Bent Rosenbaum and Gerda Winther
3. Trauma as a Cause and Effect of Perverse Organizational Process - Susan Long
4. The Basic Assumption of Incohesion - David Wood
5. A Study of Trauma and Scapegoating in the Context of Incohesion: An Example From the Oil Industry - Ellen McCoy
6. The Survival and Development of a Traumatized Clinic for Psychotherapy for People with Intellectual Disabilities - Alan Corbett, Tamsin Cottis and Elisabeth Lloyd

Part Two: Leaders and Leadership
7. Personal Trauma and Collective Disorder - Robert D. Hinshelwood
8. Disorganised Responses to Refusal and Spoiling in Traumatized Organizations - Christopher Scanlon and John Adlam
9. Trauma and Leadership Succession - Louis B. Reed
10. Leaders and Groups in Traumatized and Traumatizing Organizations - Gerhard Wilke
11. Organizations in Traumatized Societies: The Israeli case - Orit Nuttman-Shwartz and Haim Weinberg
12. Two Perspectives on a Trauma in a Training Group: The Systems-Centred Approach and the Theory of Incohesion - Susan B. Gantt and Earl Hopper
13. Building Individual Resilience and Organizational Hardiness - Jeffrey Kleinberg
Index
About the Editor(s)
Earl Hopper, PhD, is a psychoanalyst, group analyst, certified group therapist, and organisational consultant in private practice in London. A Distinguished Fellow of the American Group Psychotherapy Association, an Honorary Member of the Group Analytic Society International, and an Honorary Member of the Institute of Group Analysis, he is a supervisor and training analyst for many psychotherapy organizations in England. He is alos a former President of the International Association for Group Psychotherapy and Group Processes (IAGP), and a former Chairman of the Association of Independent Psychoanalysts of the British Psychoanalytical Society.
You may also like