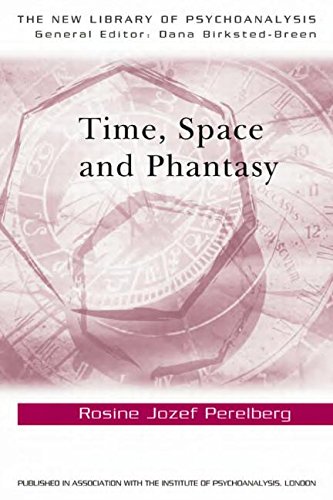 Book Details
Publisher : Routledge
Published : January 2008
Cover : Paperback
Category :
Psychoanalysis
Catalogue No : 27043
ISBN 13 : 9780415463225
ISBN 10 : 041546322X
Also by Rosine J. Perelberg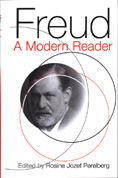 Time, Space, and Phantasy examines the connections between time, space, phantasy and sexuality in clinical practice. It explores the subtleties of the encounter between patient and analyst, addressing how aspects of the patients unconscious past are actualised in the present, producing new meanings that can be re-translated to the past. Perelberg's analysis of Freud's Multi-dimensional model of temporality suggests that he always viewed the constitution of the individual as non-linear. In Freud's formulations, the individual is decentred and ruled by different temporalities, most of which escape their consciousness. Perelberg identifies the similarities between this and Einstein's theory of relativity which states that rather than being absolute, time depends on the relative position and speed of the observing individual suggesting that rather than being a reality, time is an abstraction, connecting objects and events. Throughout this text, Perelberg draws together connections between time, mental space, and phantasy showing how time is constantly reshaped in the light of new events and experiences. This book will be of interest to psychoanalysts, psychotherapists, psychologists, and social workers.
Reviews and Endorsements
Read a review of this title in 'BPAS'
About the Author(s)
Rosine Jozef Perelberg, PhD, is a Fellow and Training Analyst of the British Psychoanalytic Society, Visiting Professor in the Psychoanalysis Unit at University College London, and Corresponding Member of the Paris Psychoanalytical Society. She edited Gender and Power in Families (with Ann Miller); Psychoanalytic Understanding of Violence and Suicide; Female Experience: Four Generations of British Women Psychoanalysts on Work with Women (with Joan Raphael-Leff); Freud: A Modern Reader; Time and Memory; and Dreaming and Thinking. She is the author of Time, Space and Phantasy and Murdered Father, Dead Father: Revisiting the Oedipus Complex (2015). In 2007 she was named one of the ten women of the year by the Brazilian National Council of Women.
You may also like