Time Present and Time Past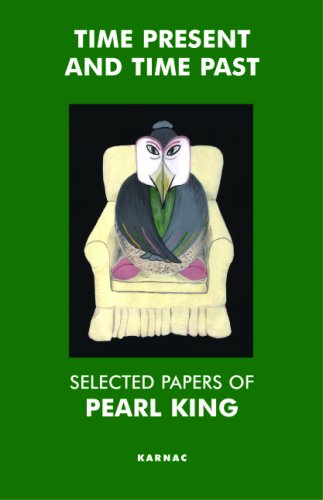 Book Details
Publisher : Routledge
Published : 2005
Cover : Paperback
Pages : 250
Category :
Psychoanalysis
Catalogue No : 17366
ISBN 13 : 9781855759251
ISBN 10 : 185575925X
Also by Pearl King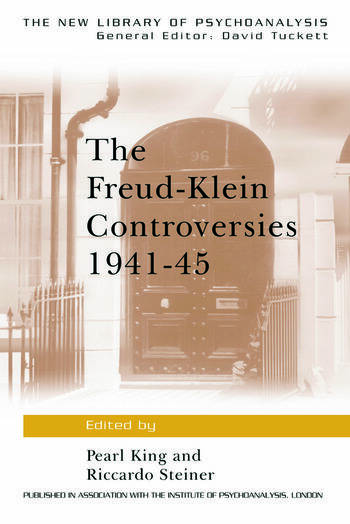 This remarkable collection of papers is divided into three sections: clinical issues; psychoanalysis and the life cycle; and underlying theories of practice. The papers span the years 1951 to 2004, recording five decades of British psychoanalysis, through various angles. Pearl King's outstanding contribution to British psychoanalysis has shaped the psychoanalytic community in this country as it is today, and the papers in this volume chart the progress of the author as a psychoanalyst, with the background of various important events in the psychoanalytic community.
The papers in the clinical part include a unique, lengthy case study of the psychoanalysis of a four-year-old boy, and a follow-up of his life over five decades later. After reading the paper at the age of 54, the patient agreed to write his own version of his life, which is included in the book. The second part of the book, on psychoanalysis and the life cycle, includes renowned chapters on ageing. The author looks at the ageing psychoanalyst as well as the characteristics of analysis with older patients. The third part discusses the theories underlying Pearl King's practice and puts forward her views on such concepts as alienation, transference, and the importance of time in psychoanalytic work with patients.
Reviews and Endorsements
'This is an extraordinary collection of papers by an extraordinary psychoanalyst. Pearl King has contributed to psychoanalysis, as analyst, teacher, office-bearer, writer and, not least, as a stimulating and wise colleague, for more than five decades.'
- Ken Robinson, from the Introduction
About the Author(s)
Pearl King (1918 -2015) trained at the Institute of Psychoanalysis from 1946 to 1950, and in 1955 became a training analyst of the British Psychoanalytical Society (BPAS). She held numerous offices within the BPAS and was the first non-medical president of the society between 1982 and 1984. She also played a significant role internationally in the organisational life of psychoanalysis, among others as Honorary Secretary of the International Psychoanalytical Association from 1957 to 1961 and of the European Psychoanalytical Federation from 1953 to 1967.

Besides her interest in the psychoanalysis of the elderly, a main focus of Pearl King's work lay in the history of psychoanalysis. From 1984 to 1994 she was Honorary Archivist of the BPAS and initiated a computerised search program concerning the history of psychoanalysis in Britain. She published a book (in collaboration with Riccardo Steiner) on the famous controversy between Melanie Klein and Anna Freud during the 1940s - The Freud-Klein Controversies 1941-1945.

In 1992, along with Hanna Segal, she was awarded the Sigourney Prize for outstanding contributions to psychoanalysis.
You may also like