Thinking Through Fairbairn: Exploring the Object Relations Model of Mind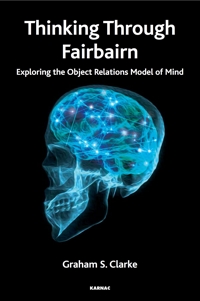 Book Details
Publisher : Routledge
Published : April 2018
Cover : Paperback
Pages : 272
Category :
Psychoanalysis
Catalogue No : 39881
ISBN 13 : 9781782205708
ISBN 10 : 1782205705
Also by Graham S. Clarke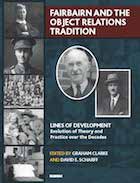 Thinking through Fairbairn offers parallel perspectives on Fairbairn's work. It explores an extended interpretation of his 'psychology of dynamic structure' and applies that model to a number of different areas. Fairbairn's Scottish origins are explored through his relationship with the work of Ian Suttie and Edward Glover.
A new extended object relations model of phantasy and inner reality that reflects Fairbairn's approach as represented by his contribution to the Controversial Discussions is also developed. In cooperation with Paul Finnegan, this version of Fairbairn's model is applied to an understanding of multiple personality disorder or dissociative identity disorder. This model is combined with Fairbairn's theory of art to provide an understanding of some 'puzzle' films based in trauma and dissociation.
Fairbairn's theory is presented here as a synthesis of classical and relational approaches, and his appropriation by relational theorists as a precursor to exclusively relational approaches challenged. The deep structure of Fairbairn's object relations model is developed through a detailed comparison with Glover's ego-nuclei model. Fairbairn's nuanced view of instinct and affect is investigated and some parallels with neuropsychoanalysis developed. Finally some ways that the developed model might be further enhanced to become a general model are suggested.
About the Author(s)
Graham S. Clarke, PhD, is Visiting Fellow at the Centre for Psychoanalytic Studies, University of Essex, and author of Personal Relations Theory: Fairbairn, Macmurray and Suttie.
You may also like