Thinking Home: Interdisciplinary Dialogues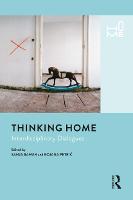 Book Details
Publisher : Bloomsbury Academic
Published : June 2020
Cover : Paperback
Pages : 228
Category :
Popular Psychology
Catalogue No : 96137
ISBN 13 : 9781350150874
ISBN 10 : 1350150878
Also by Sanja Bahun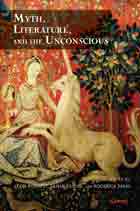 Thinking Home challenges and extends the existing scholarship on the subject of 'home' in a period which has seen unprecedented levels of movement cross the globe. Sanja Bahun and Bojana Petric have collated essays that revisit existing ideas to introduce new ways of thinking on home, from the individual and local, through communal, to the international levels. While home informs our feelings of belonging and displacement, and our activities, such as migration, housing, and language learning, Bahun, Petric and contributors look to specific under-studied areas and encompass them within a major framework that allows for assessment through multiple disciplinary and expressive lenses.
Thinking Home examines examples such as temporary homes, homes on the road, new and emergent modes of home-making, and minority groups in home and housing debates. Fresh, timely and topical, Thinking Home is rooted in activism and policy-making in the sector of 'home'; the essays both challenge and extend the existing scholarship on this subject. This collection combines perspectives of aesthetics, anthropology, cultural and literary studies, law, linguistics, philosophy, sociology, psychoanalysis, political science and activist responses in one whole. It will be essential reading for students of anthropology, literary studies, cultural studies and philosophy.
About the Editor(s)
Sanja Bahun, PhD, is Senior Lecturer in the Department of Literature, Film, and Theatre Studies, University of Essex. She has authored Modernism and Melancholia: Writing as Countermourning (2013) and edited Violence and Gender in the Globalized World: The Intimate and the Extimate (2008), From Word to Canvas: Appropriations of Myth in Women's Aesthetic Production (2009), Myth and Violence in the Contemporary Female Text: New Cassandras (2011), and Language, Ideology, and the Human: New Interventions (2012).
You may also like