Myth, Literature, and the Unconscious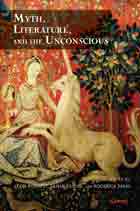 Also by Roderick Main
Also by Sanja Bahun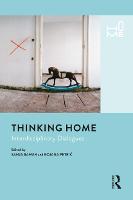 At a time when the place and significance of myth in society has come under renewed scrutiny, Myth, Literature, and the Unconscious contributes to shaping the new interdisciplinary field of myth studies. The editors find in psychoanalysis a natural and necessary ally for investigations in myth and myth-informed literature and the arts. At the same time the collection re-values myths and myth-based cultural products as vital aids to the discipline and practice of psychoanalysis. The volume spans a vast geo-cultural range (including ancient Egypt, India, Japan, nineteenth-century France, and twentieth-century Germany) and investigates cultural products from the Mahabharata to J. W. Goethe's opus and eighteenth-century Japanese fiction, and from William Blake's visionary poetry to contemporary blockbuster television series. It encompasses mythic topics and figures such as Oedipus, Orpheus, the Scapegoat, and the Hero, while mobilising Freudian, Jungian, object relations, and Lacanian psychoanalytic approaches. Bringing together an international array of both leading and emerging researchers, Myth, Literature, and the Unconscious provides an exceptionally rich overview of the concerns and exciting possibilities of this new interdisciplinary field while simultaneously contributing to scholarship on the literary texts and psychoanalytic concepts it evokes.
About the Editor(s)
Leon Burnett, PhD, is Reader in Literature and Director of the Centre for Myth Studies at the University of Essex. He has edited F. M. Dostoevsky (1821-1881): A Centenary Collection (1981) and Word in Time: Poetry, Narrative, Translation (1997). From 1992 to 2000 he edited New Comparison: A Journal of Comparative and General Literary Studies.
Sanja Bahun, PhD, is Senior Lecturer in the Department of Literature, Film, and Theatre Studies, University of Essex. She has authored Modernism and Melancholia: Writing as Countermourning (2013) and edited Violence and Gender in the Globalized World: The Intimate and the Extimate (2008), From Word to Canvas: Appropriations of Myth in Women's Aesthetic Production (2009), Myth and Violence in the Contemporary Female Text: New Cassandras (2011), and Language, Ideology, and the Human: New Interventions (2012).
Roderick Main, PhD, is a Professor in the Centre for Psychoanalytic Studies, University of Essex. He is the author of The Rupture of Time: Synchronicity and Jung's Critique of Modern Western Culture (2004) and Revelations of Chance: Synchronicity as Spiritual Experience (2007) and the editor of Jung on Synchronicity and the Paranormal (1997).
You may also like