Myth, Literature, and the Unconscious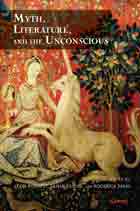 About the Editor(s)
Leon Burnett, PhD, is Reader in Literature and Director of the Centre for Myth Studies at the University of Essex. He has edited F. M. Dostoevsky (1821-1881): A Centenary Collection (1981) and Word in Time: Poetry, Narrative, Translation (1997). From 1992 to 2000 he edited New Comparison: A Journal of Comparative and General Literary Studies.
Sanja Bahun, PhD, is Senior Lecturer in the Department of Literature, Film, and Theatre Studies, University of Essex. She has authored Modernism and Melancholia: Writing as Countermourning (2013) and edited Violence and Gender in the Globalized World: The Intimate and the Extimate (2008), From Word to Canvas: Appropriations of Myth in Women's Aesthetic Production (2009), Myth and Violence in the Contemporary Female Text: New Cassandras (2011), and Language, Ideology, and the Human: New Interventions (2012).
Roderick Main, PhD, is a Professor in the Centre for Psychoanalytic Studies, University of Essex. He is the author of The Rupture of Time: Synchronicity and Jung's Critique of Modern Western Culture (2004) and Revelations of Chance: Synchronicity as Spiritual Experience (2007) and the editor of Jung on Synchronicity and the Paranormal (1997).