The Work of Whiteness: A Psychoanalytic Perspective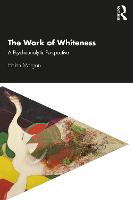 Book Details
Publisher : Routledge
Published : May 2021
Cover : Paperback
Pages : 148
Category :
Psychoanalysis
Catalogue No : 95646
ISBN 13 : 9780367218362
ISBN 10 : 9780367218
Also by Helen Morgan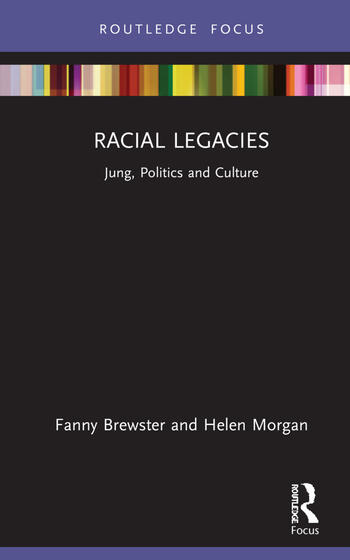 'Whiteness' is a politically constructed category which needs to be understood and dismantled because the system of racism so embedded within our society harms us all. It has profound implications for human psychology, an understanding of which is essential for supporting the movement for change. This book explores these implications from a psychoanalytic and Jungian analytic perspective.
The 'fragility' of whiteness, the colour-blind approach and the silencing process of disavowal as they develop in the childhood of white liberal families are considered as means of maintaining white privilege and racism. A critique of the colonial roots of psychoanalytic theories of Freud and Jung leads to questioning the de-linking of the individual from society in modern day analytic thinking. The concept of the cultural complex is suggested as a useful means of connecting the individual and the social. Examples from the author's clinical practice as well as from public life are used to illustrate the argument.
Relatively few black people join the psychoanalytic profession and those who do describe training and membership as a difficult and painful process. How racism operates in clinical work, supervision and our institutions is explored, and whilst it can seem an intractable problem, proposals are given for ways forward. This book will be of great importance to psychoanalysts, psychotherapists, social workers and all those with an interest in the role of white privilege on mental health.
Reviews and Endorsements
Helen Morgan in The Work of Whiteness brilliantly takes to task the role of white privilege within social and psychoanalytical communities. Through her writing she reaches across the Atlantic to include the consciousness raising works of American authors such as Robin DiAngelo who have sought to turn our gaze to the essential, necessary engagement of whites in a collective self-reflective motion. This motion allows author Morgan as well as other whites in the field of psychoanalysis to adhere to the long-overdue necessity of admitting social and political influences into the psychological realm. This white inward gaze also relieves Africanist individuals of remaining the problem of racism of which Du Bois spoke. Morgan's book adds much to our sparse collection of those white authors within the field of psychoanalysis who endeavour to bring hope to the challenges of racism. We welcome her unique, rich, powerful voice that calls for us to be awake to the increasing global demands for racial equity.' - Fanny Brewster, Ph.D., M.F.A., LP, Author of The Racial Complex: A Jungian Perspective on Culture and Race.

'Helen Morgan has written a challenging, compassionate, thoughtful, erudite and profoundly incisive book which directs our gaze to the largely hidden and uncomfortable phenomenon of whiteness. Her thinking crosses boundaries and disciplines in a fluid but always coherent way. This is not just a book about psychoanalysis and racism, but engages us all to reflect on deep and often damaging assumptions and preconceptions shaping and driving our personal, clinical and social lives. Her work is the culmination of many years of therapeutic, organisational and leadership experience, from which she extrapolates and translates so that we can all learn. In this area there are only a few genuinely probing and creatively disruptive texts, but this is another and I encourage our institutions, trainings and clinical communities to promote and disseminate it.' - Andrew Cooper, Professor of Social Work at the Tavistock Centre and University of East London, Adult Psychoanalytic Psychotherapist, Author of Conjunctions: Social Work, Psychoanalysis and Society.

'The Work of Whiteness is a major addition to the psychoanalytic literature on race, racism and colonialism. Writing from personal and professional experience as a leading Jungian analyst, and fully acknowledging the tarnished history of her profession, Helen Morgan shows how we might understand white privilege and the defences around "white fragility" that perpetuate racism even in apparently liberal contexts. This is a vital book for all of us who want to better understand how whiteness does its work.' - Stephen Frosh, Professor in the Department of Psychosocial Studies, Birkbeck, University of London, Author of Those Who Come After: Postmemory, Acknowledgement and Forgiveness.

'This book is a gift to all of us, because whiteness is an under-examined notion that distorts humanity. European colonisation of the Americas, Africa, India, the Middle East, Australia among other parts of the world, has led to an entrenched and unconscious assumption that white is superior. With a psychoanalytic lens, Helen Morgan's book goes beneath the surface of whiteness to explore its nature and provide truths that should be faced by all of us, especially those who work in the helping professions.' - Frank Lowe, Consultant Social Worker and Psychoanalytic Psychotherapist, Tavistock Clinic, Editor of Thinking Space: Promoting Thinking About Race, Culture, and Diversity in Psychotherapy and Beyond.
About the Author(s)
Helen Morgan is a Jungian analytic training analyst and supervisor, and Fellow of the British Psychotherapy Foundation. Her background is in therapeutic communities with adolescents and in adult mental health. She was Chair of the British Association of Psychotherapists between 2003 and 2007, and Chair of the British Psychoanalytic Council between 2015 and 2018. She has published a number of papers, including several on racism.
You may also like