The Uninvited Guest from the Unremembered Past: An Exploration of the Unconscious Transmission of Trauma Across the Generations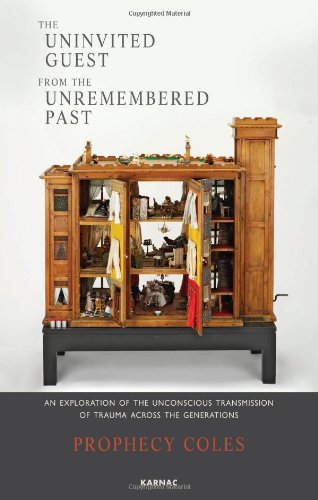 Book Details
Publisher : Routledge
Published : 2011
Cover : Paperback
Pages : 136
Category :
Psychoanalysis
Catalogue No : 27799
ISBN 13 : 9781855757004
ISBN 10 : 1855757001
Also by Prophecy Coles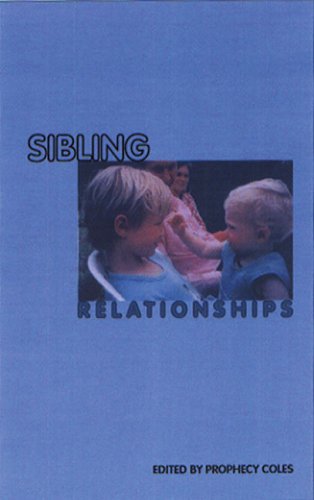 Freud wrote to Binswanger on the anniversary of his daughter's death, "We will remain inconsolable. I don't care for my grandchildren anymore, but find no joy in life anymore."
The author poses the question in this book; what legacy does grief, loss, trauma have upon the second and third generations? When Freud wrote "I don't care for my grandchildren anymore', what impact did his agonised grief have upon them?
This book is a meditation on the ideas that have evolved in response to this question over the author's thirty years as a psychoanalytic psychotherapist. Her central thesis is that we must not ignore, in our psychoanalytic practice, the impact of our ancestral history, especially if our ancestors have suffered, for their anguish can return and haunt us. It is the anguished return of traumatic experience that repeats itself across the generations and affects the way the next generation is perceived.
Reviews and Endorsements
'As with her studies on the importance of siblings, in this new book Prophecy Coles similarly explores other neglected areas of clinical practice, focussing here upon the ongoing emotional presence of significant absences and other traumas in the child's early life. She highlights the continuing impact of such experiences as that of dead siblings, forgotten grandparents, abandoning parents and unrembered nannies and nurses. This book will be of interest and value to anyone with clinical responsibility for patients, and for those whose traumatic past is still echoing - often unrecognised - in the present lives.'
- Patrick Casement, author of On Learning from the Patient

'Prophecy Coles invites us to meet the uninvited guests from our unremembered past. To reject her invitation would be to remain blind - blind to intergenerational traumas involving love, loss, cruelty, terror, hope and helplessness, and courage which influence our present way of interacting with others. Narratives drawn from Shakespeare, Aeschylus and Sophocles, and biographical sketches of Gorky, Primo Levy, Churchill and others, awaken our appreciation for understanding our transgenerational stories. Written in an engaging and accessible style, this book provides an opportunity for parents, psychotherapists and people in many other walks of life to be curious about unattended-to blind spots in family stories and family experiences, such as the impact of the nanny, grandparents, the dead baby or dead sibling, and momentary or longer term abandonment or trauma on our developing personality structures. Coles makes us aware of how essential it is to create discourses within ourselves, our families, and our clients, to give thought and meaning to the legacy of our past intergenerational patterns of relationships in order not to re-enact past traumatic dramas in interactions with others, at home or at work.'
- Dr Jeanne Magagna, former Head of Psychotherapy Services, Great Ormond Street Hospital for Children, London
About the Author(s)
Prophecy Coles trained as a psychoanalytic psychotherapist at the Lincoln Clinic and is a member of the London Centre for Psychotherapy. She has worked as a psychotherapist for 30 years and has published widely on sibling relationships, family and transgenerational conflict.
You may also like