The Undead Mother

Book Details
Publisher : Karnac Books
Published : 2002
Cover : Paperback
Pages : 256
Category :
Psychoanalysis
Catalogue No : 10457
ISBN 13 : 9781855759138
ISBN 10 : 1855759136
Also by Christina Wieland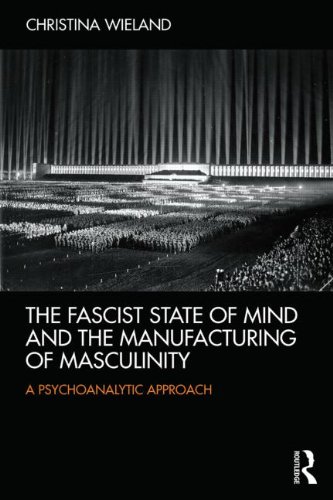 'A state of mourning is something that the late Twentieth Century has been uniquely unable to achieve. A culture based on the interchangeability of products and people, and a throw-away culture, is not conducive to mourning…Inanimate objects have replaced human ideals. A culture of 'virtual reality' which finds it difficult to distinguish between the living and the inanimate has been created - a culture of the undead. This culture is not grounded on human relationships but in the destruction of them.'
In this book, Christina Wieland offers the reader a far-reaching and devastating critique of masculinity, femininity and contemporary culture. Drawing inspiration from the work of Melanie Klein, the author demonstrates how the Western psyche is based upon denial of the power of the mother, and the elevation of the father into the repressive, authoritarian figure. This act of universal matricide has wrought havoc throughout Western culture. As Weiland graphically illustrates, both women and men are denied the opportunity to mourn their separation from their mother, but must contend instead with the guilt that surrounds her murder, and the ever-present terror of her vengeful return - as 'the undead mother'.
Re-appraising masculinity and femininity, the author re-visits a wide and fascinating range of myths, fairytales and stories. Her critique casts new light on the writings of Freud, Kelin, Kristeva and Irigaray. Her vivid presentations of clinical material also show how the undead mother makes her presence felt in the consulting room, and the steps which can be taken towards more genuine, reparative mourning.
Reviews and Endorsements
'At long last someone dares to challenge the myth of the father as a 'third term'. This important book charts the personal and sociocultural effects of false Oedipal-resolutions. Despite the complex ideas it presents, the hallmark of this book is clarity. The author uses well-digested theory to fuel her leap into original thought.'
- Joan Raphael-Leff
About the Author(s)
Christina Wieland is a psychoanalytic psychotherapist in private practice and a fellow of the University of Essex, teaching at the Centre for Psychoanalytic Studies. She has a special interest in psychoanalysis, gender and culture, and has published numerous papers in this area.
You may also like