The Fascist State of Mind and the Manufacturing of Masculinity: A Psychoanalytic Approach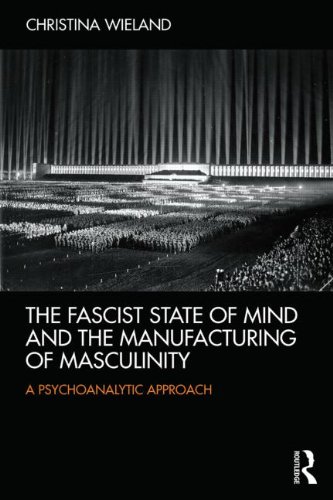 Also by Christina Wieland

This book attempts to describe in psychoanalytic terms the psychological consequences of massive social trauma and national humiliation, and the regression that takes place within the individual under these circumstances. The book is not about understanding fascism as a historical, political or sociological phenomenon, but about understanding the special relationship between masculinity and fascism and the state of mind which both shaped, and was shaped by, the historical phenomenon of fascism. Christina Wieland explores fascism as a product of certain forms of masculinity and focuses on the dynamics of masculinity as a mode of psychic functioning. She examines in detail masculine anxieties and defences and their interaction with stresses of modernity and with the social and political unrest that followed World War One.
The Fascist State of Mind and the Manufacturing of Masculinity is divided into four parts:
Part One - The meaning of fascism and the fascist state of mind - theories and definitions
Part Two - Masculinity, its meaning and its vulnerability
Part Three - Group and group theory, and the total environment
Part Four - Exploring the links between masculinity, groups and fascism
The Fascist State of Mind and the Manufacturing of Masculinity uses clinical material, literary texts, and extensive psychoanalytic interpretation of some passages from Mein Kampf to illustrate the interplay of the psychological processes with social and political events. This book will appeal to psychoanalysts and psychoanalytic psychotherapists, teachers and students of psychoanalysis and gender studies. It will also appeal to those interested in the application of psychoanalytic insights in the understanding of social and political phenomena.
About the Author(s)
Christina Wieland is a psychoanalytic psychotherapist in private practice and a fellow of the University of Essex, teaching at the Centre for Psychoanalytic Studies. She has a special interest in psychoanalysis, gender and culture, and has published numerous papers in this area.
You may also like