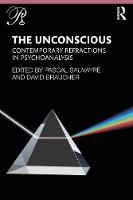 Book Details
Publisher : Routledge
Published : July 2020
Cover : Paperback
Pages : 190
Category :
Psychoanalysis
Catalogue No : 95201
ISBN 13 : 9780367498399
ISBN 10 : 9780367498
Also by Pascal Sauvayre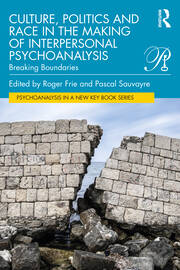 This book explores the unconscious in psychoanalysisusing cross-disciplinary input from the cultural, social and linguistic perspectives. This book is the first contemporary collection applying the various perspectives from within the psychoanalytic discipline.
It covers the unconscious from three main perspectives: the metaphysical, including links with quantum mechanics and Jung's thought; the socio-relational, drawing on ideas from politics, inter-generational trauma and the interpersonal; and the linguistic, drawing on notions of the social construct of language and hermeneutics. Throughout the history of psychoanalysis, theorists have wrestled with the ubiquitousness and diverse nature of the unconscious. This collection is an account of the contemporary psychoanalytic struggle to understand and work with this quintessential, defining, and foundational object of psychoanalysis.
This book is primarily of interest to practicing clinicians and trainees. It is also of significant interest to any academic professionals and students who adapt psychoanalytic thought in their studies in the humanities, including literature, philosophy, and the social sciences.
About the Editor(s)
Pascal Sauvayre is faculty, supervising and training psychoanalyst at the William Alanson White Institute, New York. He studies and writes at the disciplinary boundaries of psychoanalysis, and he has a private practice in New York City.
You may also like