The Subject of Addiction: Psychoanalysis and The Administration of Enjoyment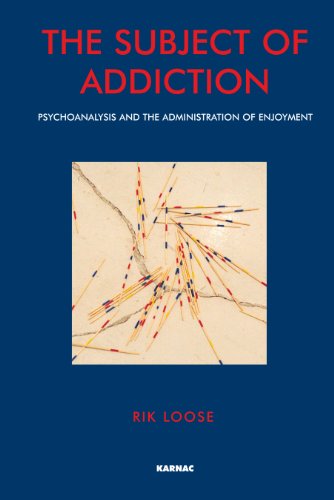 Book Details
Publisher : Routledge
Published : 2002
Cover : Paperback
Pages : 308
Category :
Psychoanalysis
Category 2 :
Addictions
Catalogue No : 16891
ISBN 13 : 9781855752993
ISBN 10 : 1855752999
Our Customers Average Rating
Read all reviews (1)





Drugs and drug use are an integral part of human culture. Yet we know hardly anything about drugs, at least not the kind of knowledge that would help us to understand how drugs affect people and how people beome addicted to drugs. This is most surprising in the light of the vast amount of knowledge accumulated in the sciences.
Psychoanalysis might not be an obvious choice for the treatment of addiction. Nevertheless, it is in an excellent position to make a contribution to a problem that has so far defied much of our understanding. By inviting people to speak about themselves, psychoanalysis has established a unique way of collecting clinical material, a material that surely must be immediately relevant coming as it does from the horse's mouth. With addiction on the increase, this fact alone justifies the necessity for a different approach.
Providing a theoretical foundation for the argument that psychoanalysis should be seriously considered, and where possible incorporated into the treament of addicts, this thoughtful and innovative book can serve as an orientation in the ongoing front-line battle with addicts and addiction.
Divided into three parts, the first part deals with Freud's writings on addicton including an in-depth examination of his so called 'cocaine papers', the second part examines how various strands of Freud's work on addiction were continued by his followers, while the last part formulates a Lacanian theory of addiction. This book is indispensible for anyone interested in addiction, the evolution of Freud's work, or contemporary psychoanalysis.
Customer Reviews
Our customers have given this title an average rating of 4 out of 5 from 1 review(s), add your own review for this title.
maria hogan on 16/09/2005





(4 out of 5)
Brilliant insight into addiction and its life.
You may also like