The Seven Deadly Sins?: Issues in Clinical Practice and Supervision for Humanistic and Integrative Practitioners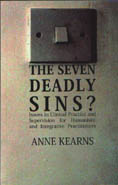 Book Details
Publisher : Routledge
Published : 2005
Cover : Paperback
Pages : 250
Category :
Individual Psychotherapy
Catalogue No : 21944
ISBN 13 : 9781855753532
ISBN 10 : 1855753537
Also by Anne Kearns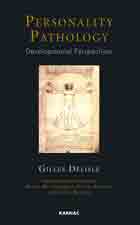 The Seven Deadly Sins? grew out of a post-qualification training course of the same name. It aims to make more accessible some concepts from the world of psychoanalysis, self-psychology and affective neuroscience, as well as commenting on the challenge of working "in the real world". This is achieved by offering an integrative and anecdotal perspective on issues that have been generally un- or under-explored in trainings that have a humanistic emphasis, issues such as envy, shame, love and hate, trauma, addiction, money, and eating disorders. These issues are illustrated through the judicious use of clinical case studies. Various "maps" are provided to assist the supervisor and clinician in holding opposing diagnostic models and in working with psychotherapy and counselling trainees.

The chapters can be read in isolation, which makes the book an ideal tool for the supervisor and clinician to use in response to specific issues.
Reviews and Endorsements
'In the literature and culture of psychotherapy there is a big divide, often to the point of antipathy, between humanistic and psychodynamic approaches. Anne Kearns is most unusual in having trained and supervised at a senior level in several of the "schools" and has threaded her way among them, discovering similarities and continuities, clarifying real and apparent differences and somehow keeping her head and - most notably - her sense of humour. She writes engagingly and is a reliable and commonsensical guide. One often hears of "the therapist in the mind". In this book one meets a "supervisor in the mind" - supportive, containing, encouraging and moderating.'
- Robert Maxwell Young, Professor Emeritus of Psychotherapy, University of Sheffield
About the Author(s)
Anne Kearns trained in psychoanalytic psychotherapy in the USA and in Transactional Analysis and Gestalt Therapy in the UK. She is a former Chair and Teaching and Supervising member of the Gestalt Psychotherapy and Training Institute. In 1999 she founded The Growing Edge, a consortium of psychotherapists and other professionals who are interested in the development of the profession of psychotherapy through post-qualification training and consultation. Anne has an MSc in Integrative Psychotherapy and was Course Director of the training in Integrative Group Therapy at the Metanoia Institute from 1994-96 and a Primary Tutor on the Integrative Psychotherapy training from 1994-1999.
You may also like