The SAGE Handbook of Developmental Disorders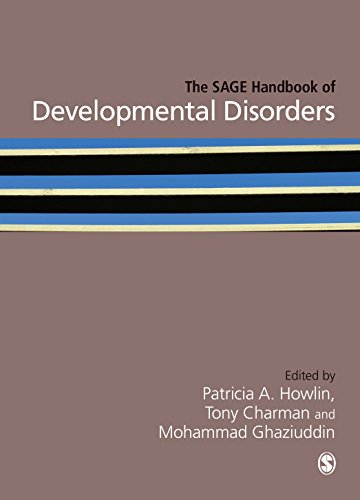 Also by Tony Charman

Also by Mohammad Ghaziuddin
Also by Patricia Howlin
Over the last four decades, breakthroughs in genetic knowledge, together with the emergence of disciplines devoted to the scientific study of developmental disorders have resulted in much greater awareness of the many different behavioural and genetic phenotypes involved. It is now evident that not only do different disorders have different causes and different manifestations, but different neurological and biochemical bases, different responses to intervention, and different life courses.
Reflecting the enormous changes that have taken place in our knowledge and understanding of developmental disorders, this groundbreaking international volume brings this vast and complex field together for the first time. The Editors have collected together the world's leading academic scholars and clinicians, to explore how current research across a range of different disciplines can inform clinical practice and help to improve the lives of individuals and their families.
About the Editor(s)
Patricia Howlin is Professor of Clinical Child Psychology at the Institue of Psychiatry, King's College, London. She is the author of numerous books and articles on intervention in autism, including Children with Autism and Asperger Syndrome (1998).
You may also like