The Rupture of Time: Synchronicity and Jung's Critique of Modern Western Culture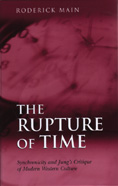 Book Details
Publisher : Routledge
Published : 2004
Cover : Hardback
Pages : 224
Category :
Jung and Analytical Psychology
Catalogue No : 19599
ISBN 13 : 9781583912287
ISBN 10 : 1583912282
Also by Roderick Main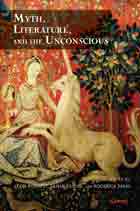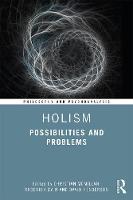 Why was the idea of synchronicity so important to Jung?
Jung's theory of synchronicity radically challenges the entrenched assumptions of mainstream modern culture in the West. It is one of the most fascinating yet difficult and discomfiting of Jung's psychological theories.
The Rupture of Time aims to clarify what Jung really meant by synchronicity, why the idea was so important to him and how it informed his thinking about modern western culture. Areas examined include:
* how the theory fits into Jung's overall psychological model and the significance of its apparent inconsistencies
* the wide range of personal, intellectual and social contexts of Jung's thinking on the topic
* how Jung himself applied the theory of synchronicity within his critique of science, religion, and society
* the continuing relevance of the theory for understanding issues in contemporary detraditionalised religion.
Focusing closely on Jung's own writings and statements, this book discloses that the theory of synchronicity is not an inconsequential addendum to analytical psychology but is central to the psychological project that occupied Jung throughout his professional life. This much-needed clarification of one of Jung's central tenets will be of great interest to all analytical psychologists and scholars engaged with Jungian thought.
About the Author(s)
Roderick Main, PhD, is a Professor in the Centre for Psychoanalytic Studies, University of Essex. He is the author of The Rupture of Time: Synchronicity and Jung's Critique of Modern Western Culture (2004) and Revelations of Chance: Synchronicity as Spiritual Experience (2007) and the editor of Jung on Synchronicity and the Paranormal (1997).
You may also like