The Opposite of Butterfly Hunting: The Tragedy and The Glory of Growing Up: A Memoir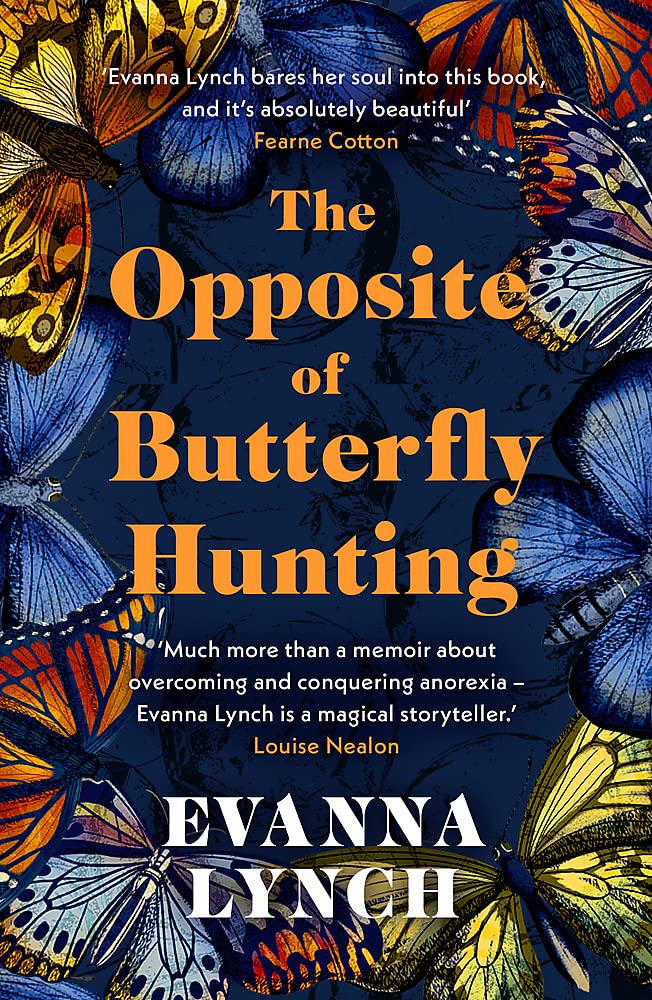 Book Details
Publisher : Headline
Published : June 2022
Cover : Paperback
Pages : 464
Category :
Eating Disorders
Category 2 :
Memoir
Catalogue No : 96555
ISBN 13 : 9781472283054
ISBN 10 : 9781472283
Evanna Lynch has long been viewed as a role model for people recovering from anorexia and the story of her casting as Luna Lovegood in the Harry Potter films has reached almost mythic proportions. Here, in her fascinating new memoir, Evanna confronts all the complexities and contradictions within herself and reveals how she overcame a life-threatening eating disorder, began to conquer her self-hate and confronted her fear of leaving the neatness and safety of girlhood for the unpredictable journey of being a woman, all in the glare of the spotlight of international fame.
Delving into the very heart of a woman's relationship with her own body, Evanna explores the pivotal moments and choices in her life that led her down the path of creativity and dreaming and away from the empty pursuit of perfection, and reaches towards acceptance of the wild, sensual and unpredictable reality of womanhood.
This is a story of the tragedy and the glory of growing up, of mourning girlhood and stepping into the unknown, and how that act of courage is the most magical and creatively liberating thing a woman can do.
Reviews and Endorsements
'Raw, frank and utterly heartfelt, but full of love and joy too, one of the most moving and uplifting memoirs I've ever read.' - Daisy Buchanan

'Evanna's account of overcoming an eating disorder gives an unsparing insight into the mental health system, and the journey to true recovery. A beautifully courageous and honest memoir.' - Bonnie Wright

'As well as charting her adolescent battle with anorexia, it offers a darkly compelling, highly topical account of journeying from girlhood to womanhood in the spotlight of global celebrity.' The Mail on Sunday

'A raw and powerful memoir, it shares lessons banishing self-hatred.' -The Sunday Telegraph
About the Author(s)
Evanna Lynch earned the love of millions of fans around the world through her talented portrayal of the quirky misfit Luna Lovegood in the Harry Potter films. As an actress and a vegan activist, Evanna continues to speak out on the importance of empathy and kindness and is a powerful new literary voice.
You may also like