The Omnipotent State of Mind: Psychoanalytic Perspectives
Book Details
Publisher : Routledge
Published : June 2022
Cover : Paperback
Pages : 240
Category :
Psychoanalysis
Catalogue No : 96605
ISBN 13 : 9781032027944
ISBN 10 : 1032027940
Also by Jean Arundale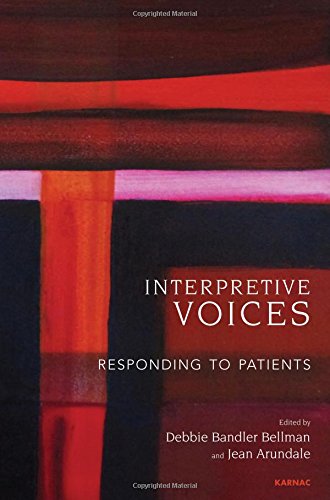 This book presents an examination and exploration of the concept of omnipotence, its qualities and expression as a psychic state, its origins in the psyche and its appearance in the psychoanalytic process and in society.
Linked with narcissism but underdeveloped as a concept in its own right, omnipotence is explored in this book from a range of psychoanalytic perspectives, including its positive value in normal development through to its potential as a destructive element in the personality. The Omnipotent State of Mind is presented in five parts, each exploring a specific theme. The contributors explore omnipotence in infants, children, adolescents and adults, consider why it is so difficult to give up, and examine how the omnipotent state of mind is expressed in culture and society. The range of attitudes towards omnipotence within different psychoanalytic traditions is represented by the international selection of contributors.
The Omnipotent State of Mind will be of great interest to psychoanalysts in practice and in training, to psychoanalytic psychotherapists and to other professionals interested in omnipotent states of mind.
Reviews and Endorsements
'This scholarly book brings much needed clarification as well as new ideas on the notion of omnipotence. Its richness lies in the profound exploration of this concept by a broad spectrum of eminent psychoanalysts. The book covers many different aspects of omnipotence as it can be encountered both in normal development and in pathological states of mind such as in manic states. The editor's thoughtful selection and careful editing results in a very valuable contemporary contribution to the psychoanalytic literature.' - Professor Catalina Bronstein, MD, Visiting Professor, Psychoanalysis Unit, University College London and Fellow and Training Psychoanalyst, British Psychoanalytical Society.

'The ubiquitous invocation of the concept of omnipotence has come to obscure the increasing imprecision and casualness with which it is used. Assembling some of the finest psychoanalytic clinicians and theorists writing today, Jean Arundale's indispensable collection brings to light the fascinating variegation and complexity of this key psychic phenomenon.' - Professor Josh Cohen, Psychoanalyst (BPAS) and Professor of Literary Theory, Goldsmiths University of London.

'This volume places omnipotence in its long overdue rightful place as a key concept in psychoanalytic metapsychology and clinical practice. Omnipotence of thought and feeling are ineradicable features of the human condition and emotional life. In addition to their numerous pathological guises, they appear as normal components of child development, achievement in the real world, and the development of self-esteem.' - Howard B. Levine, MD, Editor-in-Chief, Routledge Wilfred R. Bion Studies Series.
About the Editor(s)
Jean Arundale is a training and supervising analyst for the British Psychoanalytic Association (BPA) and the British Psychotherapy Foundation. In the BPA, she served for five years as Chair of the Scientific Committee and a member of the Board. She is a former editor of the British Journal of Psychotherapy. She is primarily in private practice but also works part-time as a consultant psychotherapist in the NHS, heading a psychodynamic psychotherapy service at Guy's Hospital. She has presented papers at University College London and European Psychoanalytical Federation conferences, and has taught, published, and edited variously in the field of psychoanalysis.
You may also like