Transference and Countertransference: A Unifying Focus of Psychoanalysis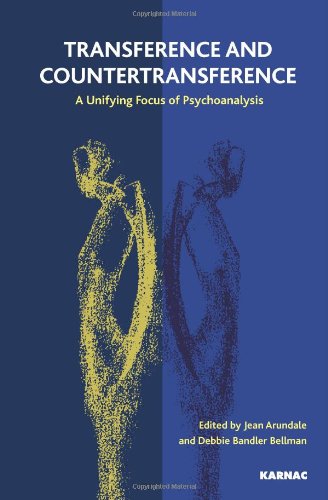 Book Details
Publisher : Routledge
Published : 2011
Cover : Paperback
Pages : 250
Category :
Psychoanalysis
Catalogue No : 28361
ISBN 13 : 9781855757189
ISBN 10 : 1855757184
Also by Jean Arundale
Also by Debbie Bandler Bellman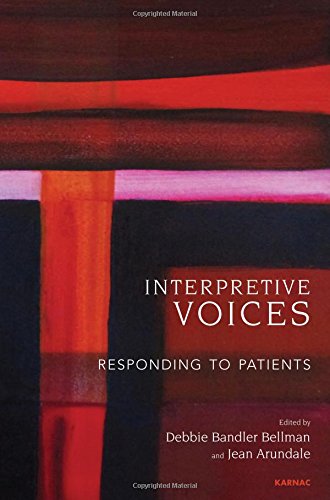 Since Freud's initial papers on transference and countertransference, these vast and inexhaustible subjects have occupied psychoanalysts. Transference and countertransference, the essence of the patient/analyst relationship, are concepts so central to psychoanalysis that, to our minds, they transcend theoretical orientation and, thus, can be seen as the unifying focus of psychoanalysis. However differently theoretical traditions conceptualize the transference, or disagree as to when and how to interpret it in our everyday analytic work, we all embrace the phenomena as vital to psychic change.
The ten contributors to this book describe work involving the transference and countertransference, with links frequently made between such work and psychic change. These are accounts of the analyst at work, detailed clinical accounts of what can be considered to be the bread and salt of psychoanalysis, set within a theoretical framework. The theoretical viewpoints put forth are varied, encompassing Kleinian, Independent, and Contemporary Freudian theoretical orientations, and, as such, represent the varied orientations of the members of the British Psychoanalytic Association.
The psychoanalytic relationship is examined, in its positive and negative aspects. This includes fine-grained observations and interpretations as well as broader views of the emotional relationship with the analyst, with many clinical illustrations. The psychoanalytic practitioner, as well as the specialist reader, will find the studies of transference work in this book helpful in understanding the factors leading toward psychic change and the working-through of unconscious emotional dilemmas.
Reviews and Endorsements
Contributors: Jean Arundale, Debbie Bandler Bellman, Ruth Berkowitz, Sara Collins, Irene Freeden, Michael Halton, Jan Harvie-Clark, Viqui Rosenberg, Philip Roys and Jessica Sacret Hering.
About the Editor(s)
Jean Arundale is a training and supervising analyst for the British Psychoanalytic Association (BPA) and the British Psychotherapy Foundation. In the BPA, she served for five years as Chair of the Scientific Committee and a member of the Board. She is a former editor of the British Journal of Psychotherapy. She is primarily in private practice but also works part-time as a consultant psychotherapist in the NHS, heading a psychodynamic psychotherapy service at Guy's Hospital. She has presented papers at University College London and European Psychoanalytical Federation conferences, and has taught, published, and edited variously in the field of psychoanalysis.
Debbie Bandler Bellman is a psychoanalyst and child and adolescent psychotherapist, in private practice. She is a Full Member of the British Psychoanalytic Association (BPA) and a member of the BPA Board, formerly as Honorary Secretary and currently as Chair of the Scientific Committee. She also serves on the Training Committee and teaches on the psychoanalysis training. She is a training analyst of the Association of Child Psychotherapists and a supervisor for the British Psychotherapy Foundation's child and adolescent psychotherapy training. She has published a number of papers, and is a past editor of the Journal of Child Psychotherapy, and has also co-edited two books with Jean Arundale.
You may also like