The New Sexual Landscape and Contemporary Psychoanalysis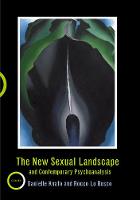 Book Details
Publisher : Karnac Books
Published : June 2020
Cover : Paperback
Pages : 216
Category :
Psychoanalysis
Catalogue No : 95055
ISBN 13 : 9781913494186
ISBN 10 : 1913494187
Also by Danielle Knafo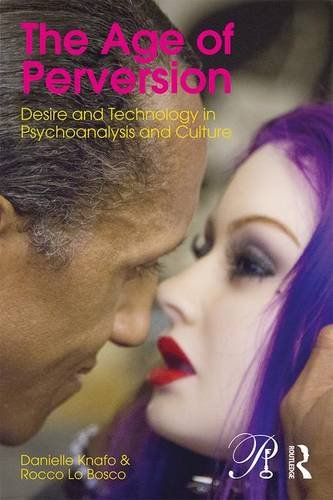 The sexual landscape has changed dramatically in the past few decades, with the meaning of gender and sexuality now being parsed within the realms of gender fluidity, nonheteronormative sexuality, BDSM, and polyamory. The sea change in sexual attitudes has also made room for the mainstreaming of internet pornography and the use of virtual reality for sexual pleasure - and the tech gurus have not even scratched the surface when it comes to mining the possibilities of alternative realities.
This book surveys modern sex culture and suggests ways psychoanalysis can update its theories and practice to meet the novel needs of today's generations, at the same time, paying special attention to technology, which is augmenting and expanding sexual and gender possibilities. The authors consider how sexuality and bonding in this brave new world are best suited to meet our psychoanalytic needs.
Nominated for Gradiva Award for best psychoanalytic book 2020 (United States).
Reviews and Endorsements
This new volume is a truly outstanding contribution to psychoanalytic thinking. It is a wake-up call to all practitioners… We clinicians must adjust to a sea change in how gender and sexuality are evolving and how these transformations are related to our digital era. […] I highly recommend [this book] to anyone who is interested in the future of psychotherapy in an era dominated by technology.
Glen O. Gabbard, MD, Clinical Professor Psychiatry, Baylor College of Medicine

This splendid book will deliver new ideas to clinicians and academics and is a gift to all of us who want to think about sexuality more deeply – and less anxiously. It is not only an updated erotic encyclopedia […] but it's also a tender exploration of the psychic work that sexual play accomplishes. Readers should expect to be shocked, perhaps even thrilled, but also unexpectedly touched and moved.
Virginia Goldner, PhD Founding Editor, Studies in Gender and Sexuality, Faculty, NYU Postdoctoral Program in Psychotherapy and Psychoanalysis
Table of Contents

Introduction: on the back of the tiger

1. Gender bending
2. Novus sexualis
3. Pornucopia
4. Techno sex

Epilogue
References
Index
About the Author(s)
Danielle Knafo, PhD, is a clinical psychologist and psychoanalyst and a professor at Long Island University and New York University. Her recent book, The Age of Perversion: Desire and Technology in Psychoanalysis and Culture, (co-authored with Lo Bosco) won the 2018 American Board of Professional Psychology Book Award.
Rocco Lo Bosco is a teacher and author of fiction and nonfiction. Previous titles include Staying Sane in Crazy Town: A Monologue of Rude Wisdom, and a children's book, The Rainbow's Argument.
You may also like