Book Details
Publisher : Routledge
Published : May 2017
Cover : Paperback
Pages : 318
Category :
Group Psychotherapy
Category 2 :
Psychoanalysis
Catalogue No : 38843
ISBN 13 : 9781782204763
ISBN 10 : 1782204768
Also by David E. Scharff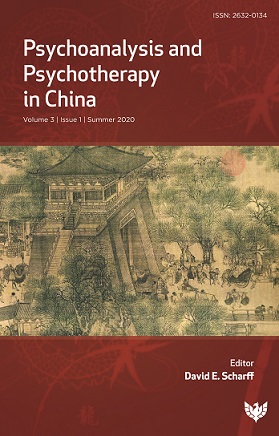 Our Customers Average Rating
Read all reviews (1)





Enrique Pichon Riviere was a pioneering psychoanalyst, writing in Spanish in Argentina in the middle of the 20th century. He has never been translated into English, so his ideas are only known indirectly through the work of students and colleagues. His work has inspired not only the succeeding generations of Latin American analysts, but also spawned the fields of analytic family therapy and dynamic group work and organizational consultation. This book presents Pichon-Riviere's groundbreaking work in English for the first time. The main papers represent his theory of psychoanalysis including the link (el vinculo), spiral process, the theory of unifying illness, the action of interpretation, and the role and capacity of working in groups and in the family group.
The book has three sections. In the first, Roberto Losso and Lea S. de Setton narrate Pichon Rivière's biography relating elements of his life to his subsequent work. In the second part, the editors present several original texts of Pichon Rivière that demonstrate his multiplicity of interests, covering classic psychiatry, dynamic psychiatry, psychoanalysis, as well as group psychotherapy, family and couple psychotherapy, social psychology, and applied psychoanalysis. These writings testify to Pichon Rivière as an original thinker, years ahead of his time.
In the third part, several commentators discuss Pichon Rivière's and clinical practice. These include Roberto Losso's contribution, a panorama of Pichon's ideas alongside his personal experience as Pichon's student. Rosa Jaitin describes the experience of teaching Pichon's ideas in Lyon, and in other French cities; René Kaës discusses meeting Pichon, and offers his translated introduction to the French version of the complete work of Pichon; Rosa Marcone interviews Ana P. de Quiroga, Pichon's life partner for many years and subsequently the director of the School of Social Psychology that Pichon founded; Alberto Eiguer narrates an experience with Pichon and his influence on Eiguer's ideas and writing; and Vicente Zito Lema gives his vision of Pichon's work from sociological and philosophical perspectives. Finally, David Scharff summarizes Pichon's major ideas and offers a comparison between these concepts and object relations theory. The book also includes a glossary by the editors of Pichon-Rivière's major concepts and terms.
Reviews and Endorsements
'Pichon Rivière's important work is finally available to the English-speaking reader. It is, together with the work of Klein, Fairbairn, and Winnicott, a fundamental contribution to contemporary psychoanalytic object relations theory. Pichon Rivière's original concept of "link" explains the relational linkages between self and object representations, and expands the concept of the link to the description of unconscious intrapsychic group formations. The present collection of his writings describes the relation between these intrapsychic group structures and the individual's unconscious relations to the concentric cycles of family and social dynamics, and provides an integrating frame for the psychoanalytic exploration of groups and social organizations. The complementary chapters by distinguished contemporary authors influenced by Pichon Rivière included in this volume make for an actualized, stimulating overview of this important theoretician.'
—Otto Kernberg, past president of the International Psychoanalytical Association (IPA)

'It is indeed fortunate that Roberto Losso, Lea S. de Setton, and David E. Scharff have undertaken this project of illuminating the original psychoanalytical productions of Pichon Rivière and of displaying his clinical and theoretical proposals to English-speaking psychoanalysts. At a time when psychoanalysis was focused on the internal world, Pichon Rivière proposed a social psychology for psychoanalysis, emphasizing the necessary links between internal and external worlds. Pichon Rivière's original and multi-causal line of thought is demonstrated both by his own writing and by the contemporary commentaries gathered brilliantly by the editors in this important volume.'
— Leticia Glocer Fiorini, MD, past president of the Argentine Psychoanalytic Association and former Chair of the Publications Committee of the IPA
About the Editor(s)
Roberto Losso, MD, is a psychiatrist and psychoanalyst, and a member of the Argentine Psychoanalytical Association and the International Psychoanalytical Association. He is also the Consulting Professor at the Faculty of Medicine, University of Buenos Aires; a member of the Coordinating Committee of the Family and Couple at FEPAL (Latin American Psychoanalytic Federation); Clinical Professor of Family and Couple Therapy, John F. Kennedy University; and a board member of the International Association of Family and Couple Psychoanalysis. He is also the author of Family Psychoanalysis: Theoretical and Technical Considerations, as well as several texts on his personal experience with Pichon Rivière.
Lea S. de Setton, PhD, is a Member of the International Psycho analytical Association and of the faculty, of the International Psychotherapy Institute and International Institute for Psychoanalytic Training, Washington, DC. She is the former Chair of IPI-Panama, a faculty member of the Doctorate Program, Catholic University (USMA), Panama, and a Board member of the International Associa tion for Family and Couple Psychoanalysis. She is a psychologist, psychoanalyst, and psychotherapist in private practice with individuals, couples, and families in Panama.
David E. Scharff, MD, is Chair of the International Psychoanalytical Association's Committee on Family and Couple Psychoanalysis; Chair of the Board, Founder and former Director of the International Psychotherapy Institute, Washington, DC; and Clinical Professor of Psychiatry at Georgetown University and the Uniformed Services University of the Health Sciences. He is the founding Editor-in-Chief of the journal Psychoanalysis and Psychotherapy in China, and author and editor of numerous books and articles, including The Sexual Relationship, Object Relations Family Therapy (with Jill Savege Scharff), Object Relations Couple Therapy, The Interpersonal Unconscious, and Psychoanalytic Couple Therapy.
Customer Reviews
Our customers have given this title an average rating of 3 out of 5 from 1 review(s), add your own review for this title.
Sören Lander on 04/06/2017 10:57:01





(3 out of 5)
My name is Sören Lander. I'm from Sweden, my profession is psychologist and I have been translating Pichon-Rivière and texts by other Argentinian psychoanalysts and psychologists from Spanish to Swedish since the mid 90's. Therefore I know quite a bit about this "psychoanalytic and psychological school".

To my knowledge this is the first time some of Pichon's texts have been made available to an English-speaking audience ... and it is fantastic to see this book published and hopefully spread to many professionals in the English-speaking world. Earlier I have read the book written by Juan Tubert-Oklander and his wife about Operative Groups. That book was also published by Karnac (2004). I made a review of the book in a Scandinavian journal in 2005 (://matrixtidsskrift.no/tidligere-utgivelser/matrix-2005/).

I read English as well as Spanish fluently and therefore I have no problems reading The Linked Self in Psychoanalysis. Although this publication makes me very happy there are some remarks I have to make after reading the introduction. Obviously English is not my first language, but reading the introduction makes me feel that neither of those three persons responsible for the introduction have English as a first language. The text should be given a more proper English "look". It just doesn't sound English to me.

Now as I get on reading the first of the translated texts I'm a bit curious about what I will find (as I am familiar with the texts by Pichon, having translated them to Swedish). As there are three persons having translated the book I imagine the quality will vary a bit from text to text.

So - with great interest I will continue my reading of the book and with the intention to review it later on in some Scandinavian journal.

With the best wishes,
Sören Lander
Psychologist
Norberg
Sweden

You may also like