The Legacy of Winnicott: Essays on Infant and Child Mental Health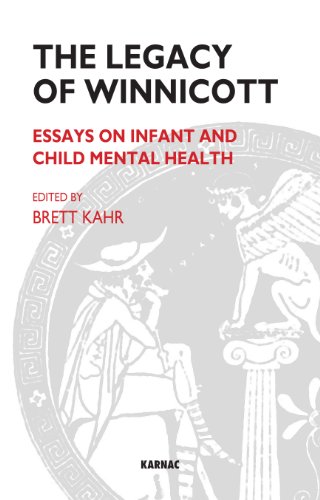 Also by Brett Kahr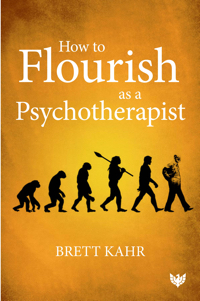 Our Customers Average Rating
Read all reviews (1)





Reviews and Endorsements
'Winnicott's profound contribution to the development of psychoanalysis has still not been fully acknowledged. This important [work] celebrates the immense value of Winnicott's thinking, and demonstrates Winnicott's sensitive empathy for infants and children, as well as his imaginative way of reaching those in emotional distress. Brett Kahr, the editor, treats us to a lively, intelligent, and creative introductory essay on Winnicott as "The Cartographer of Infancy". Kahr has gathered together a diverse collection of papers from leading experts in the field. This volume will prove to be essential reading for all those working in the infant and child mental health fields, and beyond.'
- Jan Abram, Past Director of The Squiggle Foundation, and author of The Language of Winnicott.

'This excellent book is an intellectual feast and it should be required reading for all students of psychology. It offers an in-depth knowing on Winnicott, his life, his work, and his wisdom. The excellent contributions are written in a very accessible style, bringing the ideas and concepts truly alive to the reader.'
- Margot Sunderland, Director, The Centre for Child Mental Health, London
About the Editor(s)
Professor Brett Kahr is Senior Fellow at Tavistock Relationships, in the Tavistock Institute of Medical Psychology, London, and, Senior Clinical Research Fellow in Psychotherapy and Mental Health at the Centre for Child Mental Health. A registrant of both the British Psychoanalytic Council and the United Kingdom Council for Psychotherapy, he has written or edited nine books and serves as Series Editor or Co-Editor to the "Forensic Psychotherapy Monograph Series" and the "History of Psychoanalysis Series" for Karnac Books. He is also a Trustee of the Freud Museum London. He has worked in the mental health field for over thirty-five years. His most recent book is Coffee with Freud, and his forthcoming book is entitled Winnicott's Anni Horribiles: The Creation of 'Hate in the Counter-Transference'.
Customer Reviews
Our customers have given this title an average rating of 5 out of 5 from 1 review(s), add your own review for this title.
Dot Matthews on 05/09/2005





(5 out of 5)
I have been to many seminars that Brett has given and I am excited to read his book as I know it will be so informative.
Also, as a child I saw Winnicott and I feel it had a lastly effect on me and probably led me into the world of Counselling, of which I have just qualified. I now look forward to using the help I internalised and the knowledge I have learned during my training of how Winnicott understood so much about a mother and child relationship.
You may also like