The Legacy of Fairbairn and Sutherland: Psychotherapeutic Applications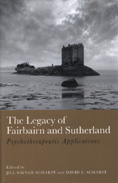 Book Details
Publisher : Routledge
Published : 2005
Cover : Paperback
Pages : 288
Category :
Psychoanalysis
Catalogue No : 21687
ISBN 13 : 9781583917329
ISBN 10 : 1583917322
Also by David E. Scharff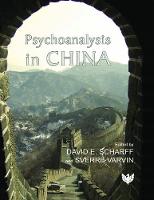 Also by Jill Savege Scharff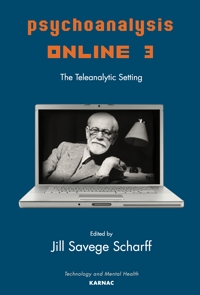 The Legacy of Fairbairn and Sutherland provides the first comprehensive review of W.R.D. Fairbairn and John Sutherland's theories on psycho-social development. It reviews Fairbairn and Sutherland's ideas, traces the philosophical roots of their thinking, explores their legacy, and demonstrates their relevance to contemporary practice. International contributors set these psychoanalytic theories in their philosophical and cultural context. They discuss the growing acceptance of Fairbairn and Sutherland's work in Europe and the Americas. They discuss the theories' impact on current thinking in subjects such as sexuality, hysteria, autonomy and repression. They re-examine the theories in the light of current clinical experience, illuminate them with reference to contemporary psychoanalytic theories and illustrate them with examples from work with children, adults, groups and families. This book presents an original fusion of the ideas of two of the most noteworthy figures in recent psychoanalysis. It will prove fascinating reading for all practicing and training psychotherapists and psychoanalysts.
About the Editor(s)
Jill Savege Scharff, MD, FABP (USA), is Co-founder of the International Psychotherapy Institute; Supervising Analyst at the International Institute for Psychoanalytic Training; Clinical Professor of Psychiatry at Georgetown University; and psychoanalyst and psychotherapist with individuals, couples and families in Chevy Chase, Maryland. Jill is an author, editor, and series editor of many books, several co-authored with David E. Scharff.
More titles by Jill Savege Scharff
David E. Scharff, MD, is Chair of the International Psychoanalytical Association's Committee on Family and Couple Psychoanalysis; Chair of the Board, Founder and former Director of the International Psychotherapy Institute, Washington, DC; and Clinical Professor of Psychiatry at Georgetown University and the Uniformed Services University of the Health Sciences. He is the founding Editor-in-Chief of the journal Psychoanalysis and Psychotherapy in China, and author and editor of numerous books and articles, including The Sexual Relationship, Object Relations Family Therapy (with Jill Savege Scharff), Object Relations Couple Therapy, The Interpersonal Unconscious, and Psychoanalytic Couple Therapy.
You may also like